Why Industrial Touch Screens Expensive Than Consumer Touch Screens?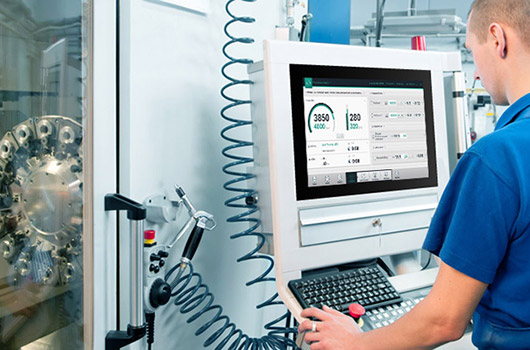 Nowadays,we can see many device have install the touch screen. Such as smart home,touch kiosk touch tablets and other consumer electronics products. And there are more and more applications of touch screens in industrial products. Therefore the application scenarios of commercial touch screens are getting more and more extensive. The way to choose the simplest industrial touch screen panel? There are a few key points here:
First, we must be able to accept the possibly relatively high sales price.
The simplest industrial touch screens panel are usually costlier than consumer touch screens of an equivalent size. this is often understandable, because value determines price. Value comes from the reliability of products, and therefore the reliability of commercial products is far above that of general consumer products.
Second, we need to verify the manufacturer's capabilities.
Every customers wants to purchase the touch screen panel from the original touch screen manufacturer .If the customer has energy, he can conduct on-site inspections. If the first factory is very far and they are not easy to visit the factory.The customer can use a reputable third party to verify whether the supplier has the manufacturer's ability certification from knowledgeable organization.
Again, we'd like to see the service capabilities of the supplier.
The one of the biggest important differences between industrial touch screen panel  and consumer touch panel is that industrial touch screen panel  are products used for processing and production or for commercial operations, which bring profits and benefits to customers. Rather than being like consumer touch panel which only need to be replaced after a period of use,so industrial products need touch screens with a long life and stability. And when buyers encounter problems in product use, etc., suppliers need to have strong service capabilities, respond quickly. And assist buyers in solving problems in the shortest possible time.
Finally, the supplier's products must be high-quality and innovative, which is also very important.
High-quality products are an important condition to ensure the long-term operation of all businesses. If the touch screen's quality isn't guaranteed, it'll be difficult for the machine to run smoothly. Without product innovation, the products purchased by buyers won't be easy to draw in end customers and consumers. And therefore the competitiveness of buyers won't be very strong.
If you accept as true with these views, then choosing Dingtouch to supply you with products and services . I think it is going to be a wise decision.
Dingtouch is a manufacturer specializing in the production and sales of industrial touch screens panel . With more than ten years of industry experience, Dingtouch provides customers with high-quality touch screens,mature supply chain management team and scientific supply chain management methods . It enable to carry out cost management and provide customers with cost-effective touch screen solutions.  Dingtouch features a strong production capacity. Additionally,we've also established an efficient sales and engineer team to make sure that we can respond customer ideas within the first time and fully meet customer needs . At the same time, Dingtouch strictly controls the quality, from the purchase of raw materials to the shipment of finished products ..We also very scientific and strict procedures to ensure that high-quality touch screens are provided to customers.
The size currently sold is 1.5 to 65 inch touch screen. If you need touch screens of other sizes, or have other personalized requirements, we can also provide customized services. Their specialty is small batch customization, very low NRE cost, drawing within 3 days and prototyping within 15 days.
Dingtouch's vision is to sincerely in serving every customer with heart, and grow together with every customer. [email protected]om