8 inch Touch Screen For Face Recognition And Temperature Measurement Terminal System Is More popular
Today, our Italian customer customized 8 inch touch screen. Will use it in face recognition and temperature measurement terminal system.He said that the COVID19 outbreak in his country is still very serious. Almost there require to identify and test their body temperature as a preliminary defense against the COVID in all public. Due to its non-mandatory and non-contact characteristics, it has become a powerful tool for COVID management and control. He thinks this product will be very popular.I am very agree with his idea.In this year, we have many inquire the customize touch screen for this application.
8 inch Touch Screen For Face Recognition Application
In fact, 8 inch touch screen for face recognition equipment has already been used to a certain extent before this. In government agencies, e-commerce, security and defense and other fields, in specific scenarios such as hotels, office buildings, and manufacturing plants. Almost advanced places have facial recognition based on touch screens.
Advantages of Touch Screen For Face Recognition
Facial recognition equipment assists the staff in simplifying the work mode and improving work efficiency with different purposes and various functions. Such as registration and comparison of occupants' information, identification of personnel, clarification of various permissions, etc. In this way, it can prevent from the people with criminal records entering, and can guarantee everyone's lives.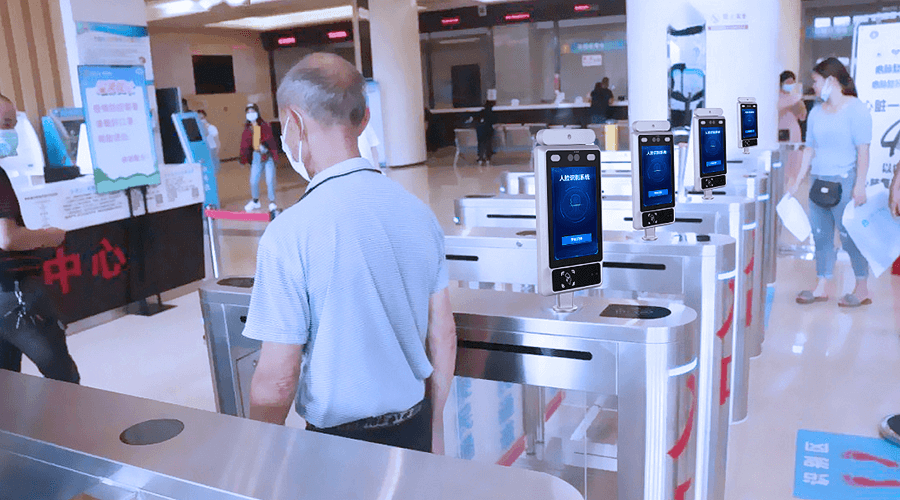 In some communities with high privacy, face recognition is required to enter and exit the community. Even when entering the elevator, it is necessary to obtain permission by recognizing the face. These are all applications in the field of security and defense.
Upgrade Of Touch Screen For Face Recognition
Common face recognition temperature measurement terminal equipment is an integrated application of hardware and software. On the basis of hardware,we will equip it with face recognition algorithms, and a series of tasks are completed through recognition software. Including the establishment of a face database, the comparison of biological information, and the transmission and storage of data.
During COVID 19 breaking, identity recognition can no longer meet the basic recognition needs. In the contract, body temperature has become incidental information for identity recognition. You can connect internet to Face recognition temperature measurement terminal devices. It can not only meet real-time body temperature monitoring, but also trace you by identifying your identity. Recent itinerary information, which is critical to the epidemic.
Future Of Touch Screen For Face Recognition
Since 2020, this COVID 19 outbreak has continued to this day. We have been fighting against the virus. This virus may always be with us on this earth. Therefore, the future market of this touch screen application in face recognition and body temperature monitoring will still be very good. Because  almost everywhere all need this product .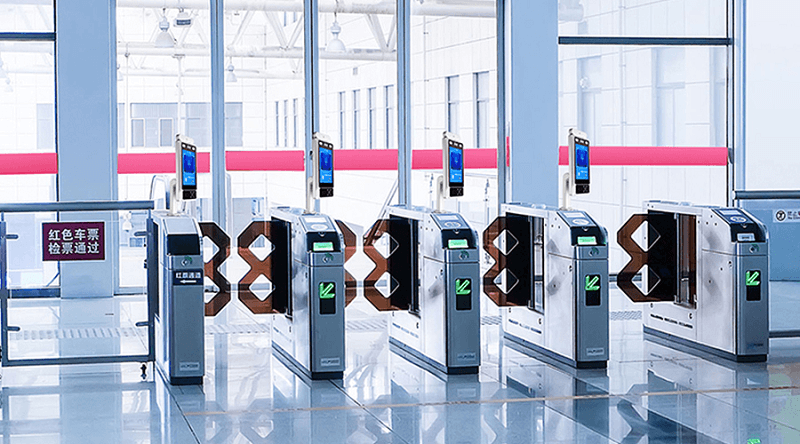 Dingtouch 8 inch Touch Screen Manufacturer
Dingtouch as a professional touch screen manufacturer with more than 10 years touch screen experience.We are welcome to customize your touch screen .Here are some of our standard product . Such as 7 inch touch screen, 10.1 inch touch screen ,15 inch touch screen,15.6 inch touch screen,17 inch touch screen,17.3 inch touch screen,18.5 inch touch screen,19 inch touch screen,21.5 inch touch screen, 23.6 inch touch screen,27 inch touch screen.Contact our team today to buy a capacitive touch screen are best for our retail business needs.
our other one website: www.szdingtouch.com