With the progress of the times and the development of society, the level of science and technology is constantly improving. Touch applications have quietly integrated into all areas of our lives in all-in-ones, What's more ,they are closely related to our daily lives. People's life is getting faster and faster, and the requirements for service convenience, flexibility, mobility, speed and safety are getting higher and higher. People want to enjoy caring service anytime, anywhere. For example, the touch applications we often see medical touchscreen for touch all-in-one in hospitals.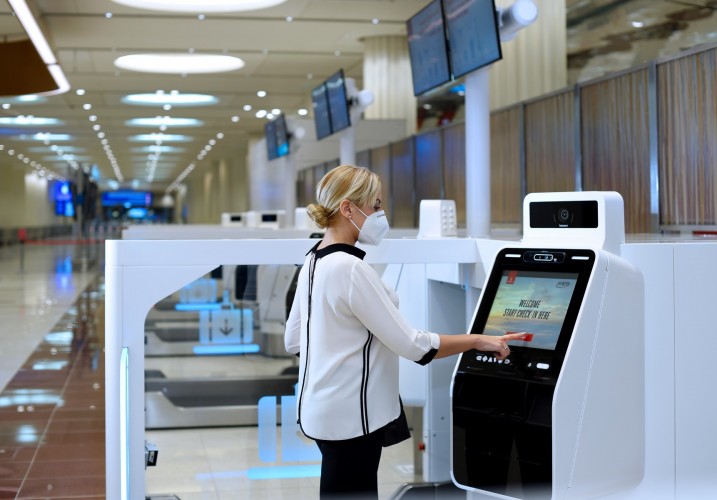 Medical Touchscreen For Touch All-in-one
Now we have use many multifunctional medical touchscreen all-in-one machine  in hospitals. The device can combine with software to integrate self-service recharge, inquiry, and card swiping. It adopts LCD display, touch screen input, and multimedia operation interface, which can dynamically play audio, video and multimedia business information. Self-service is more and more favored by consumers due to its convenient, fast and 24-hour service. Multifunctional self-service terminals have become a powerful tool for merchants to expand their services and seize market share.
The benefits of medical touchscreen for touch all-in-one machine in the medical industry:
1. Emergency alarm
When an emergency alarm triggers the system, the alarm integration will take over the display screen to display relevant information, such as evacuation procedures or the location of the fire extinguisher. After the first aid is over, the medical touchscreen all-in-one machine will automatically play the original content.
2. RSS content
The touch application in the medical self-service kiosk can also be integrated with almost any information source, making it possible to participate in social-related content. It can perfectly integrate digital calendars, spreadsheets and other information related to real-time events.
3. Promote drugs
The use of medical touchscreen all-in-one machines to broadcast pharmaceutical advertisements in the waiting room or rest area is an extremely effective way of dissemination under the premise of meeting industry standards. However,remember to keep up with medical progress.
4. Entertainment
Most patients use mobile phones in the waiting room, which may cause interference with sensitive medical equipment. In order to prevent patients from feeling too bored, we can provide them with some entertainment information. Such as weather forecasts, game scores, breaking news and other public information. The content must be carefully designed to ensure that the information can help patients spend their time.
5. Cafe menu
The touch all-in-one machine can also provide menu service for the coffee shop of the medical and health care institution. The POS system is integrated with the display screen to display the price in real time and accurately. Digital menus in cafes and restaurants can also send health tips and nutritional information
Dingtouch Touchscreen Manufacturer
Dingtouch as a professional touch screen manufacturer with more than 10 years touch screen experience.We are welcome to customize your touch screen .Here are some of our standard product . Such as 7 inch touch screen, 10.1 inch touch screen ,15 inch touch screen,15.6 inch touch screen,17 inch touch screen,17.3 inch touch screen,18.5 inch touch screen,19 inch touch screen,21.5 inch touch screen, 23.6 inch touch screen,23.8 inch touch screen,27 inch touch screen.Contact our team today to buy a capacitive touch screen are best for our retail business needs.
our other one website: www.szdingtouch.com