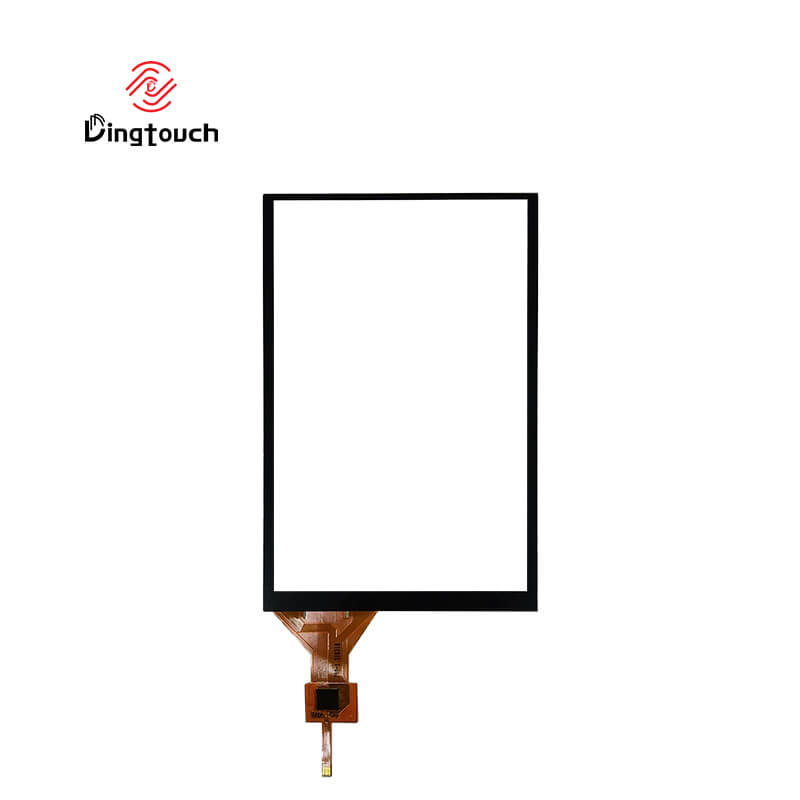 Many solution company will help customer to design the capacitive touch screen panel for their project.So when they consider how to design it.There have a problem: which structure of capacitive touch screen panel is best?Ok. Let us talk about the structure of capacitive touch screen panel.
Generally, there have 2 kinds of structure of touch screen will more popular: Glass+Glass and Glass+Film+film.In fact, we can see the their difference is the ITO sensor. You can choose Sensor glass or Sensor film film for your project.
Glass+Glass
Like the sensor glass thickness,generally, there have 0.55,0.7,1.1,1.8mm will more popular.So if you want to do more thick thickness for your touch screen. They you can choose the Glass+Glass structure.However, the glass structure's light transmittance will be better than film+film structure.So whether it is a large size or a small size, this structure is still very popular with customers. You must ask if it has any shortcomings. I can only tell you that it is fragile. After all, it is made of glass. If you knock it by gravity, it will break easily. We generally use it normally and there will be no problems.
Glass+Film+film
If you choose film+film structure for sensor , the price will expensive the glass structure.Because it has two layer film together, will need more material than sensor glass.But if you have a strict requirement of thickness, you can choose Glass+film+film.Because the film sensor will more thinner,the thickness can be do with about 0.425mm.But it has a shortcoming, it will expand and contract with heat. It is not suitable for application in high temperature environment. Moreover, after using it for a long time, it will also turn yellow.
In conclusion,you can according to your specific requirements to choose the best solution for your pcap touch screen. But you need our recommendation,please contact with us now. We will give you some professional suggestion.Dingtouch as a professional touch screen manufacturer with more than 10 years touch screen experience.We are welcome to customize your touch screen .Here are some of our standard product such as 7 inch touch screen, 10.1 inch touch screen ,15 inch touch screen,15.6 inch touch screen,17 inch touch screen,17.3 inch touch screen,18.5 inch touch screen,19 inch touch screen,21.5 inch touch screen, 23.6 inch touch screen,23.8 inch touch screen,27 inch touch screen.Contact our team today to lean what capacitive touch screen are best for our retail business needs.
our other one website: www.szdingtouch.com