21.5 PCAP Touch Screen For Touch All-in-one Machine
Many 21.5 PCAP touch screen now use in smart touch all-in-one machines. It allows people to interact intelligently on it and make the answers intelligent. Answering questions is actually the test we often say, a way of assessing our knowledge. In fact, answering questions on the touch screen can be operated intelligently. In our lives, there are actually many scenarios where there are answers to exams. For example: driver's license test, technical title test, computer test, corporate organization training, etc. answering requirements. If you can answer the questions on the 21.5 PCAP touch screen, you can not only reject the waste of paper in paper answers, but also reflect the continuous innovation and development of our science and technology.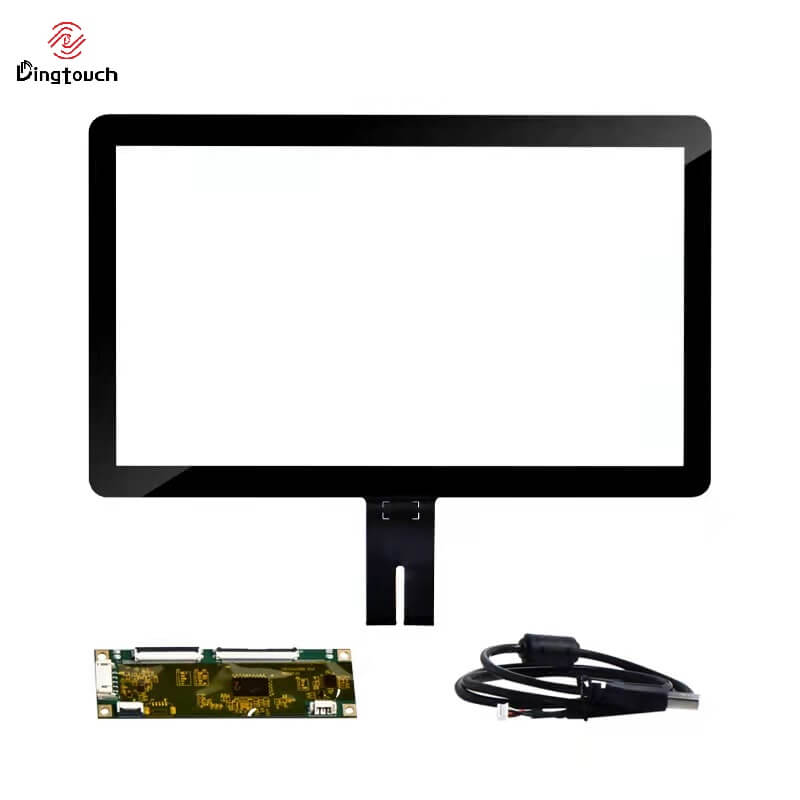 Easily Edit
If we follow our previous traditional paper-based answering mode, if we want to modify the question halfway, it may take a lot of labor to modify it. But if you have a touch screen, it's different. You can edit according to the requirements of the company, training institution, examination content, etc. You can easily edit the content in the background with just one touch. And you can make your answer diversified, like multiple choice questions, true or false, multiple choice questions and so on. You can set it according to your requirements. You can also import the questions you want in batches, or adjust the difficulty of answering the questions. On other words, it mean with the touch screen, this question-making method has become more flexible and convenient.
Easy touch
Many people is very accept this new answering mode at once because it is very simple to operate.  Now many of our computer systems mainly use WINDOW. It can be used directly by installing a touch screen directly. In the process of answering the question, you only need to touch the answer you want with your finger lightly. No need to use a stylus or mouse. Because our 21.5-inch touch screen is a projected capacitive touch screen. It mainly relies on the capacitance formed by the human body current to make the touch screen work. So you can have the same experience as you usually play on your mobile phone.
More Application for 21.5 PCAP Touch Screen
Now the 21.5 PCAP touch screen is not only apply in the smart touch all-in-one machine.  It is also apply in  self-service touch kiosks, advertising kiosks, self-service terminals, and touch inquiry machines. Advanced touch screen, industrial control, computer and other technologies are integrated. It can realize the functions of public information inquiry and business handling. It contributes to the intelligentization of smart city life and provides a full range of touch screen solutions.
Dingtouch Touch Screen Manufacturer
Dingtouch as a professional touch screen manufacturer with more than 10 years touch screen experience.We are welcome to customize your touch screen .Here are some of our standard product . Such as 7 inch touch screen, 10.1 inch touch screen ,15 inch touch screen,15.6 inch touch screen,17 inch touch screen,17.3 inch touch screen,18.5 inch touch screen,19 inch touch screen,21.5 inch touch screen, 23.6 inch touch screen,23.8 inch touch screen,27 inch touch screen.Contact our team today to buy a capacitive touch screen are best for our retail business needs.
our other one website: www.szdingtouch.com