Agriculture faces huge global trends. A growing population needs food, and climate change is affecting weather and thus harvests. Given limited resources, new approaches are needed to increase efficiency and adapt to new conditions.
Smart agriculture and precision agriculture are key technologies that promote significant progress in agricultural mechanization and improve machine efficiency and performance.So today.let us talk about the Agricultural touch screen solutions .
Here are some possible application scenarios of Agricultural touch screen solutions:
1. Agricultural equipment control:
You can use touchscreens  to control and monitor agricultural machinery and equipment, such as tractors, planters, harvesters, etc. By the way.farmers can monitor equipment status, adjust parameters and perform operations in real time through the touch screen interface, improving the accuracy and efficiency of agricultural production.
2. Farmland monitoring and management:
Also,you can use the touchscreen as the user interface of the farmland monitoring system, displaying soil moisture, temperature, light and other information. Farmers can view real-time data through the touch screen interface, develop irrigation and fertilization plans, and realize intelligent farmland management.
3. Meteorological information display:
What's more, you can use the touchscreen  to display real-time meteorological information and weather forecasts to help farmers make reasonable agricultural decisions. This includes visual displays of rainfall, temperature, humidity and other data.
4. Agricultural product quality inspection:
In the agricultural product processing link, you can use touchscreens to monitor and control the production line, including the operating interface of quality inspection equipment. Also the quality parameters and production process of agricultural products can be monitored and adjusted in real time through the touch screen.
5. Agricultural data analysis:
So that as an interface for data analysis and decision support tools, the touchscreen can help farmers analyze historical data,however, trends and models to develop more scientific planting plans and management strategies.
6. Training and education:
What's more, In smart agriculture promotion, you can use touch screens  to train farmers and agricultural workers, demonstrating agricultural technologies and best practices through interactive interfaces.
Agricultural touch screen solutions
However,these applications make touch screens play an important role in smart agriculture. As a touchscreen supplier and manufacturer, DINGTOUH provides more advanced and intelligent management tools for agricultural production.
DINGTOUCH is a company specializing in the R&D and production of touch screen technology, headquartered in Shenzhen, China. However,as a professional touch screen supplier, DINGTOUCH is committed to providing high-quality, stable and reliable touch screen products to meet the diverse needs of customers. We continue to carry out technological innovation and product optimization to ensure that its touch screen products have good sensitivity, accuracy and durability.
In addition to the products themselves, we also focus on cooperation and communication with customers. What's more, are committed to providing customized solutions and excellent after-sales services. However,through continuous efforts to improve product quality and customer satisfaction, we have established a good reputation in the touch screen industry and won widespread market recognition.


What DINGTOUCH can do:
PCAP  maximum size 65"
Multi-touch (Touch screen can be customized to your needs.)
Optical bonding service/air bonding
LCD interface: HDMI/RGB/MIPI/LVDS/EDP, etc.
PCAP interface: IIC/USB interface
CTP can customize the cover glass surface treatment process AG (anti-glare), AR (anti-reflection), AF (anti-fingerprint), waterproof, and glove touch
Supports 0.55 mm-12 mm coverslip touch.
Support operating temperature: -40℃-90℃.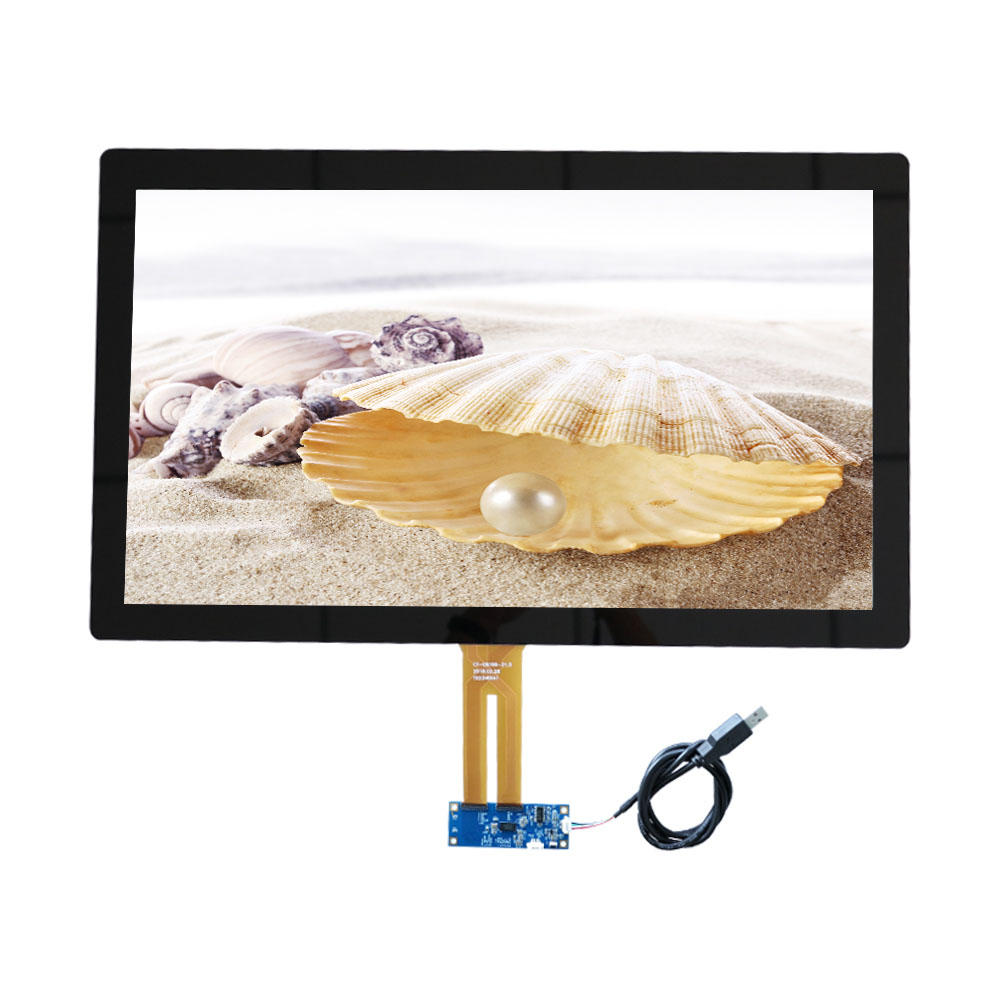 Dingtouch Customized TP touch panel Manufacturer
We as a professional customized touch screen manufacturer with more than 10 years touch screen experience. So we are welcome to customize your capacitive touch screen . So that here are some of our standard product . Such as 7 inch touch screen, 10.1 inch touch screen ,15 inch touch screen,15.6 inch touch screen,17 inch touch screen,17.3 inch touch screen,18.5 inch touch screen,19 inch touch screen,21.5 inch touch screen, 23.6 inch touch screen,23.8 inch touch screen,27 inch touch screen.Contact our team today to buy a capacitive touch screen are best for our retail business needs.
our other one website: www.szdingtouch.com