What Is An Industrial Machine Tool?
Machine tool (English name: machine tool) refers to a machine that manufactures a machine. Also known as machine tool or machine tool, habitually referred to as machine tool. Generally divided into metal cutting machine tools, forging machine tools and woodworking machine tools. There are many ways to process mechanical parts in modern machinery manufacturing. In addition to cutting, there are casting, forging, welding, stamping, extrusion, etc. However, all parts that require high precision and finer surface roughness. Generally, it is necessary to use the cutting method for final processing on the machine tool. Machine tools play an important role in the modernization of the national economy. So now many industrial machine tools also use industrial pcap capacitive touch screens to control everything.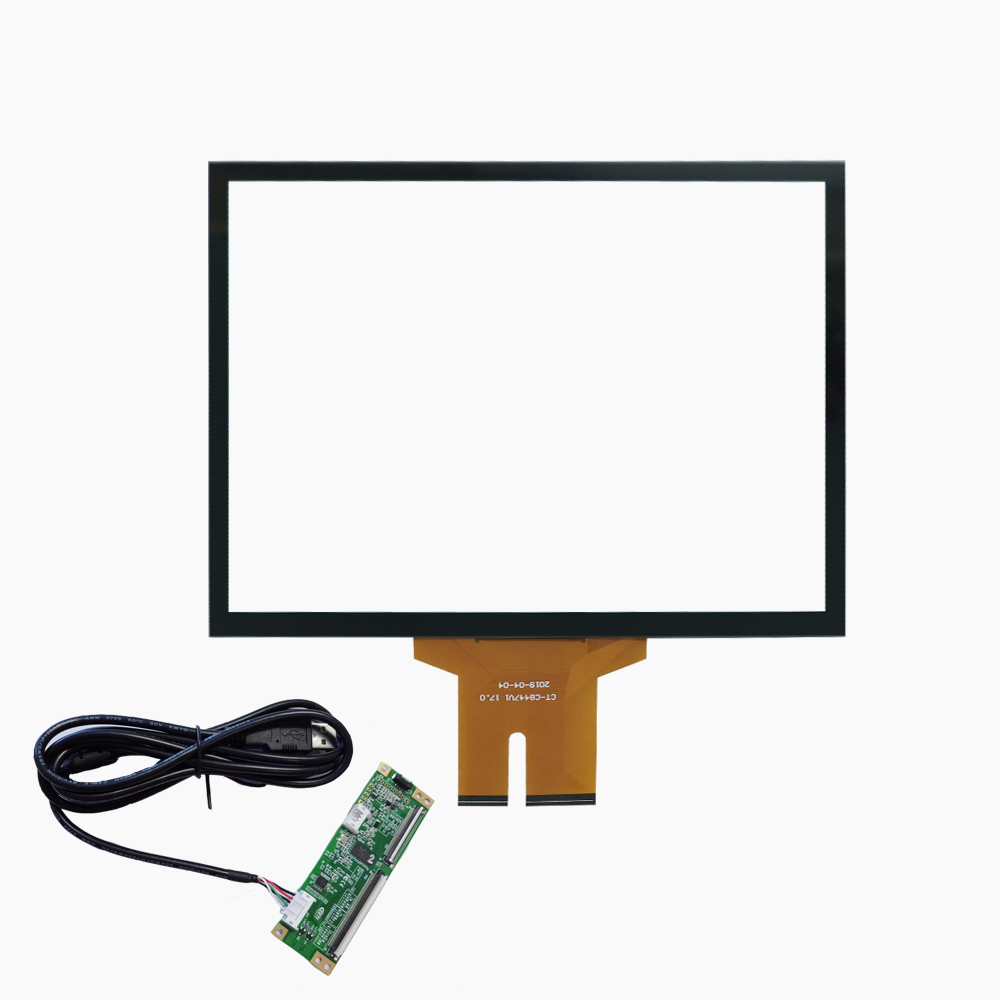 Benefits Of Industrial PCAP Capacitive Touch Screen:
In the process of modern industry, industrial machine tools have been called the "father of modern industry." The composition of industrial machine tools is complex. Simply put, it mainly includes processing program carriers, numerical control devices, servo drives, machine tools and other auxiliary devices. People only need to input relevant instructions in accordance with the drawings on the touch screen. CNC machine tools can automatically process the parts. So as to better solve the problem of complex, precise, small batch, and multi-variety parts processing. Therefore, it plays a very important role in the development of industry.
The Use Of Industrial PCAP Capacitive Touch Screens Is An Industry Demand:
Industrial machine tools are a modern mechatronics product. An industrial touch screen is used on the machine tool. You only need to lightly use your fingers to operate on the touch screen. It is used to solve the problem of complex, precise, small batch, and multi-variety parts processing. Make the workpiece processing accuracy more accurate. And to help manufacturing companies save labor costs. At the same time, improve the technological content of products and increase the degree of automation at the manufacturing end.
The Choice Of Industrial Touch Screen Has Become A Concern
Although industrial machine tools belong to modern large-scale industrial manufacturing equipment. But in fact, its control interface is completely realized by an industrial touch screen. As the core equipment of industrial machine tools, numerical control, digital display and connection with PLC. The stability and stability of the touch screen is very important. Therefore, the choice of industrial pcap capacitive touch screen is also the focus of industrial machine tool manufacturers.
Future Development
In the field of high-end automated manufacturing, industrial machine tools serve as the carrier of important processing heavy machinery. It occupies an indispensable special position. Especially in the fields of auto parts, precision parts, aviation and railways, ships, new infrastructure, etc., there are a wide range of extremely important applications. Therefore, it is conceivable that industrial PCAP capacitive touch screens will have a very good development in the future on machine tools.
Dingtouch Touch Screen Manufacturer
Dingtouch as a professional touch screen manufacturer with more than 10 years touch screen experience.We are welcome to customize your touch screen .Here are some of our standard product . Such as 7 inch touch screen, 10.1 inch touch screen ,15 inch touch screen,15.6 inch touch screen,17 inch touch screen,17.3 inch touch screen,18.5 inch touch screen,19 inch touch screen,21.5 inch touch screen, 23.6 inch touch screen,23.8 inch touch screen,27 inch touch screen.Contact our team today to buy a capacitive touch screen are best for our retail business needs.
our other one website: www.szdingtouch.com