The Medical Industry Uses Medical Pcap Touch Screen
With the development of science and technology, more and more devices now use capacitive touch screens. For example, many medical devices now also use smart touch screens. Medical equipment touch screens are often used in nurse workstations, doctor offices, patient self-checking, computer-assisted medical care, etc. At present, too many medical equipment terminals require Medical Pcap Touch Screen that are mainly between consumer and industrial grades.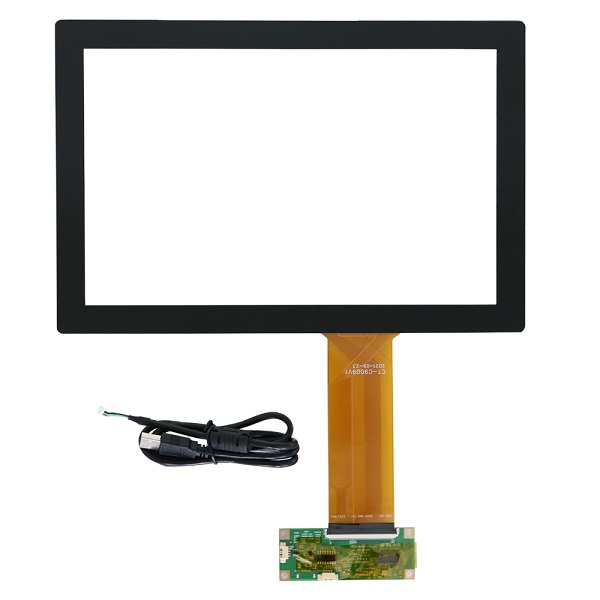 Provide Customized Solutions For Medical Pcap Touch Screen
The medical industry and special requirements will have higher requirements for Medical Pcap Touch Screen . Such as anti-interference and EMC inspection standards. If it is used on a closer layer of medical equipment, it will involve alcohol testing, disinfection, wipe cleaning, etc. And need to wear gloves to operate. Therefore, for medical touch screens, we will provide relatively high-quality touch screen chip solutions. Regardless of anti-interference and EMC testing, it will be better. It can also support the solution of touching with water and gloves. So if you have any medical device need the capacitive touch screen. We can according to your detail requirement to customized. What's more, our professional engineer team will give you some suggestion.
Dingtouch Touch Panel Manufacturer
Dingtouch as a professional touch screen manufacturer with more than 10 years touch screen experience.We are welcome to customize your touch screen .Here are some of our standard product . Such as 7 inch touch screen, 10.1 inch touch screen ,15 inch touch screen,15.6 inch touch screen,17 inch touch screen,17.3 inch touch screen,18.5 inch touch screen,19 inch touch screen,21.5 inch touch screen, 23.6 inch touch screen,23.8 inch touch screen,27 inch touch screen.Contact our team today to buy a capacitive touch screen are best for our retail business needs.
our other one website: www.szdingtouch.com