We should pay more attention to many details when choosing industrial touch screens. The common size and structure of industrial touch screen have many skills. Nowadays, it is an inevitable trend for the rapid development of enterprises to gradually realize production automation. In the process of realizing production automation, touch screen equipment is needed. How to choose a touch screen that suits your production needs? How to choose an industrial-grade touch screen? The industrial touch screen is integrated with industrial LCD screens and industrial components, and has anti-interference, shock-proof, dust-proof and dust-proof properties.
How to choose a suitable industrial touch screen?
We consider comprehensively from several aspects such as installation method, size, panel structure.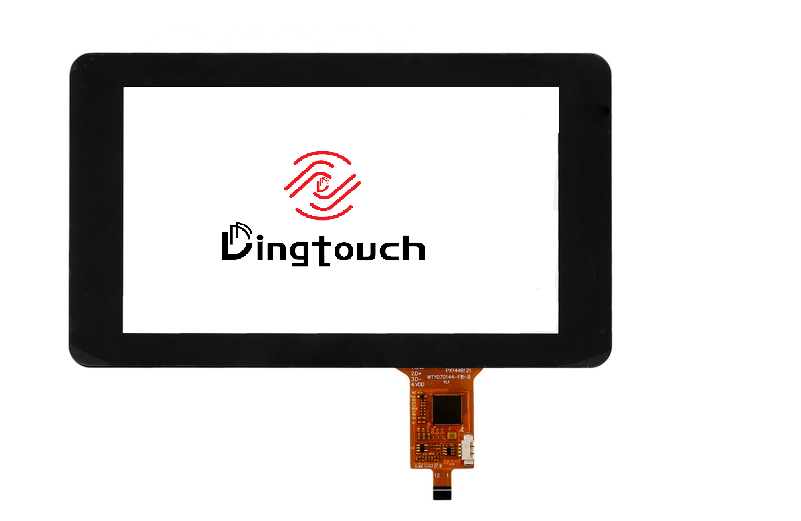 Installation Method
Generally, the installation method of touch screen has external embedded and internal embedded. If your installation method is external, there may not be a big requirement for the touch screen. Your can according to your requirements to design the frame size. But if your installation method is embedded When you are designing the touch screen, be sure to pay attention to the size of your case. Because if the outer size of the touch screen is larger than your case, it will definitely not fit in. Therefore, you must pay attention to the installation method of your industrial touch screen when designing.
Touch Screen Size
We will have some standard touch screens. Some customers' annual consumption is relatively small, maybe we will suggest to use our standard products. Because the quantity is too small, we can't order raw materials in large quantities. So the cost will be very expensive. But generally most customer will customze touch screens .  Because the size of the chassis designed by each customer is different. As for the size of the touch screen, we can customize it according to your requirements. The largest size can be 65 inches.
Touch Panel Structure
For the touch screen structure, we can do Glass+Glass and Glass+Film+film. Now many customers use the Glass+Glass structure. Because glass has better light transmittance, and the price is relatively cheap. Unless you have special requirements for the thickness and weight of the touch screen, you can choose the Glass+Film+film structure.
Dingtouch Touch Screen Manufacturer
Dingtouch as a professional touch screen manufacturer with more than 10 years touch screen experience.We are welcome to customize your touch screen .Here are some of our standard product . Such as 7 inch touch screen, 10.1 inch touch screen ,15 inch touch screen,15.6 inch touch screen,17 inch touch screen,17.3 inch touch screen,18.5 inch touch screen,19 inch touch screen,21.5 inch touch screen, 23.6 inch touch screen,27 inch touch screen.Contact our team today to buy a capacitive touch screen are best for our retail business needs.
our other one website: www.szdingtouch.com