With the development of science and technology, more and more products are now controlled by customized capacitive touch panel. Therefore, there are also many customers who come to inquire about the need for capacitive touch screen. As a professional touch screen manufacturer. In the production of touch screens, we will grasp every process and check again whether it is a good product. So today we will talk about what testing will we do in the production of customized capacitive touch panel?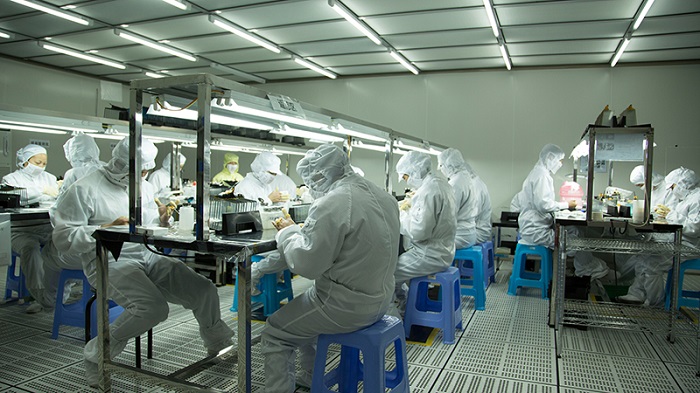 In The Production Of Customized Capacitive Touch Panel, What Inspection Will We Do?
The surface is clean, clean and free of stains. The surface is smooth without obvious bumps.
The color of the silk screen is even, no color spots, dark spots, etc.
The size meets the design requirements, and the tolerance is within the design requirements (including length, width, thickness, etc.)
The touch screen uses film packaging to prevent scratches.
The weight meets the design requirements, and the weight information needs to be clearly marked in the specification.
Surface hardness>or=4H. Test method: Use a pencil with a hardness of 4H to scratch the surface of the touch screen. The length is not less than 250px, and the number of times is 20 times. After scratching, wipe off the stains with a damp cloth, and there should be no scratches on the surface of the touch screen.
Test with test software:
1) Step length and sliding linearity test.
2) Point linearity test.
3) Stress test.
4) Tap Test at the starting point.
5) Sensitivity test.
6) Inhibition range test.
7) Drift test.
8) Anti-interference test.
Dingtouch Touch Screen Manufacturer
Dingtouch as a professional touch screen manufacturer with more than 10 years touch screen experience.We are welcome to customize your touch screen .Here are some of our standard product . Such as 7 inch touch screen, 10.1 inch touch screen ,15 inch touch screen,15.6 inch touch screen,17 inch touch screen,17.3 inch touch screen,18.5 inch touch screen,19 inch touch screen,21.5 inch touch screen, 23.6 inch touch screen,23.8 inch touch screen,27 inch touch screen.Contact our team today to buy a capacitive touch screen are best for our retail business needs.
our other one website: www.szdingtouch.com