158,000 Tesla touch screens pose a safety hazard! U.S. Supervisory Agency Requests Mandatory Recall
Tesla Touch Screens
According to foreign media reports. The National Highway Traffic Safety Administration (NHTSA) requires Tesla to recall 158,000 Model S and Model X models. Because the failure of its media control unit may cause the touch screen to fail to work, posing safety hazards.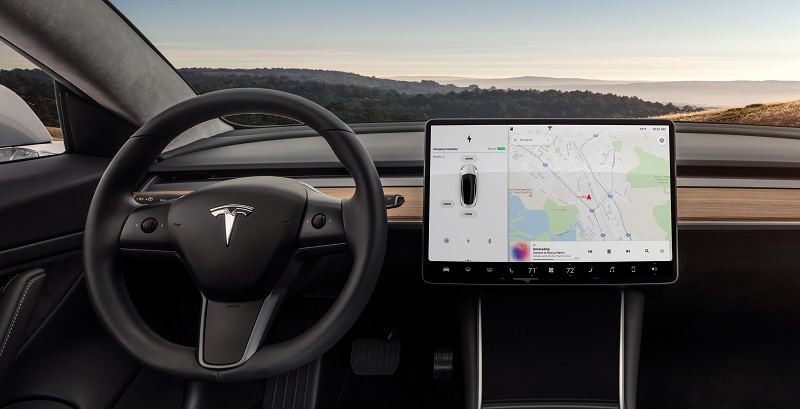 NHTSA stated that it called for the recall after measuring "Tesla's technical brief…and evaluating Tesla's claims."  At the same time, it said: "When we reviewed the data, Tesla confirmed that due to the limited storage capacity of the memory device, all devices will inevitably fail."
Posing Safety Hazards For Tesla Touch Screens
It is understood that on a Tesla car with a touch screen failure. Functions such as vehicle sound, driver perception, and alarms may fail. They will affect the driver's driving assistance system and steering signal functions. And automatic driving and other systems will lose alarms. " Increases the risk of accidents because the driver may not be aware of the system failure."  In addition, the failure of the touch screen will cause the driver to be unable to use the windshield defogging and defrosting system. They may reduce visibility in inclement weather and increase the risk of accidents.
Dingtouch Touch Screen Manufacturer
Dingtouch as a professional touch screen manufacturer with more than 10 years touch screen experience.We are welcome to customize your touch screen .Here are some of our standard product . Such as 7 inch touch screen, 10.1 inch touch screen ,15 inch touch screen,15.6 inch touch screen,17 inch touch screen,17.3 inch touch screen,18.5 inch touch screen,19 inch touch screen,21.5 inch touch screen, 23.6 inch touch screen,23.8 inch touch screen,27 inch touch screen.Contact our team today to buy a capacitive touch screen are best for our retail business needs.
our other one website: www.szdingtouch.com