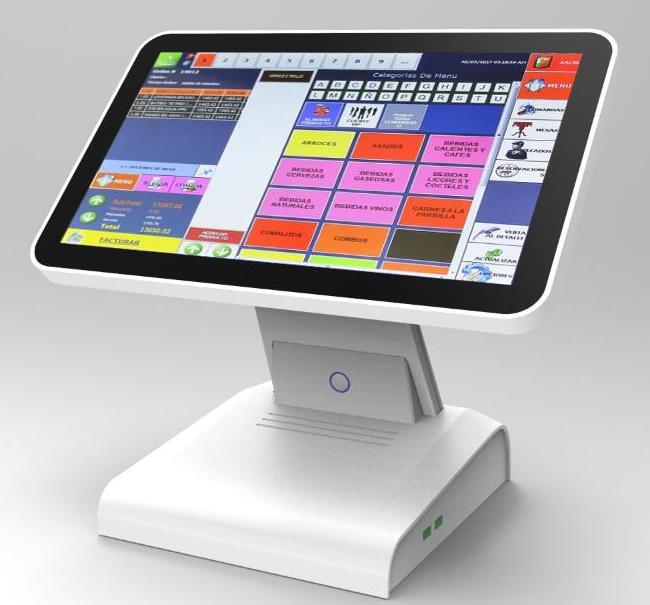 Since the COVID 19, restaurants have been under tremendous pressure. Although many people choose to eat at home, some people still choose to go to restaurants. Therefore, restaurants must strengthen operations to save costs, and at the same time continue to provide quality services. But if use touch screen overlay POS at this time, it good for restaurant?I think it may be of great help to the restaurant.What do you think?
There are some problem of restaurant face and the solution how to solve it.
Inventory Shrinkage and Waste
If left unchecked, restaurants may waste a lot of resources every year. Common waste problems include:
Food: Whether it is leftovers from food preparation, items lost due to spoilage, or food not eaten by customers, restaurants will throw away a lot of food. I believe that many restaurants will face this matter.
Wine: In addition to food, wine is another important cost of a restaurant
Paper: From napkins, placemats and tablecloths to menus and ticket bookings, restaurants generate a lot of paper waste: receipts alone generate at least 5 billion pounds of paper waste each year.
These figures not only represent waste of resources and environmental impact, but also represent lost profits.
The pandemic of the COVID 19 has also severely affected the supply of restaurant inventory. Some supply chains may not provide timely supply, which will result in normal restaurant operations. These challenges may continue, and it is necessary for restaurants to find solutions to better manage inventory and minimize wastage and waste.
Solution: In the restaurant ,you can install A touch screen overlay apply in POS system . For example, employees can place orders for customers on the POS system without paper ticketing. And it can also automatically manage the inventory of the restaurant. When it is found that the inventory of foods or alcoholic beverages is insufficient, it can be restocked in time.However, the sales of which items are not good, then the purchase should be reduced. This allows administrators to analyze inventory and make informed judgments. So these measures can reduce waste and save money for restaurants as much as possible.
Need to Reduce Face-to-Face Contact between Customers and Employees
Although we have been working very hard to do various measures to limit the spread of COVID-19, we still need to maintain social distancing. And through this virus, many people have become aware of maintaining health. So if the option to improve their comfort level will help ensure their satisfaction and repeat business.
Solution: The contactless payment option can help reduce the potential spread of COVID 19 by eliminating cash handling and card passing back and forth. We can cancel a public ordering paper menu and replaced by a QR code menu option: customers can scan the QR code to access the menu on the phone.
Heavy Labor Costs
Labor is one of the highest costs for restaurant owners. Due to the impact of the COVID 19, many restaurant owners have had to reduce their employees to save labor costs. To make up for the loss of revenue last year, many restaurants are looking for solutions that can help them use their employees more effectively.
Solution: Consider implementing a self-service touch screen overlay, but disinfect the automatic POS machine. Customers can place their own orders, and the orders will be delivered directly to the kitchen, thus reducing face-to-face contact. It also improves the accuracy of orders. Because customers can check their order status and make sure they are all what they want to order.  However,if you place an order on your own, you may add more orders. Because you can set up-sell reminders on the touch screen. The labor cost benefit for restaurant owners is that you can reallocate your front desk labor to help complete orders quickly, instead of accepting orders.
Dingtouch as a professional touch screen manufacturer with more than 10 years touch screen experience.We have many capacitive touch screen can apply in wall-mounted tablet kiosks.such as 15 inch touch screen,15.6 inch touch screen,17 inch touch screen,17.3 inch touch screen,18.5 inch touch screen,19 inch touch screen,21.5 inch touch screen, 23.6 inch touch screen,23.8 inch touch screen,27 inch touch screen.We also welcome to customize your own touch screen for kiosk. Contact our team today to lean what capacitive touch screen are best for our retail business needs.