The application environment of medical terminal products is basically good. Except for some specific products. Mainly to meet some safety certification standards. However, at present, the requirements for touch screens in most medical terminals are mainly between consumer and industrial grades. The main applied sizes are 3.5 inches, 5 inches, 7 inches, 8 inches, 10.1 inches, 12.1 inches, 15 inches, 17 inches and so on. Installation method The development of new products is mainly based on exterior decoration. Older projects are still mainly embedded. So today's let us talk about Dingtouch medical touch screen pcap.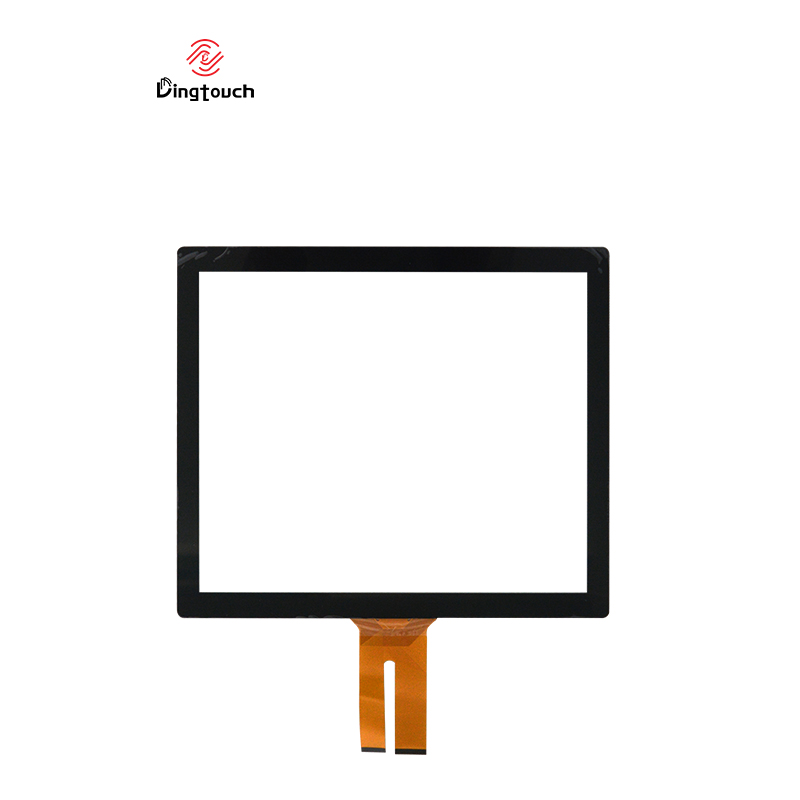 Dingtouch Medical touch screen product application:
Such as Handheld medical portable terminal, wearable medical equipment, monitor, electrocardiograph, video laryngoscope, medical examination equipment, etc.
Medical touch screen product features
product features:
1. When used indoors, there may be interference from various medical equipment around;
2. It is required that the whole machine must be matched with some medical industry safety certifications;
3. Require to support multi-touch with gloves and support Android system;
4. Require to have strong anti-noise interference.
Capacitive screen scheme:
1. The G+G structure is applied, the surface cover glass is tempered  glass and with AG ;
2. Adopt the Cypress self-mutual capacitance integrated touch solution. Also select the intelligent recognition mode of wearing gloves;
3. Using wide temperature material for TP and TFT , which can reach the working temperature of -20 to +70;
4. Also Sensor wiring adopts a special wiring scheme according to safety certification requirements.
Dingtouch industrial touch screen Manufacturer
Dingtouch as a professional customized touch screen manufacturer with more than 10 years touch screen experience.We are welcome to customize your capacitive touch screen .Here are some of our standard product . Such as 7 inch touch screen, 10.1 inch touch screen ,15 inch touch screen,15.6 inch touch screen,17 inch touch screen,17.3 inch touch screen,18.5 inch touch screen,19 inch touch screen,21.5 inch touch screen, 23.6 inch touch screen,23.8 inch touch screen,27 inch touch screen.Contact our team today to buy a capacitive touch screen are best for our retail business needs.
our other one website: www.szdingtouch.com