Although the current global custom capacitive touchscreen industry is still immature, people are still willing to predict its future optimistically. After the computer enters the era when people are mainly browsing and inputting as a supplement. Humanized communication needs will make the touch screen industry promising. From the perspective of application, touch screen technology will be vigorously developed in the following areas:
1) Consumer electronics market
In the future, consumer electronic products have an increasing demand for humanized design. Touch screen technology opened up the human-computer interaction mode of the computer for the first time. This is undoubtedly the best helper for the humanized design of such products. Touch screen products will have broad room for development in this field.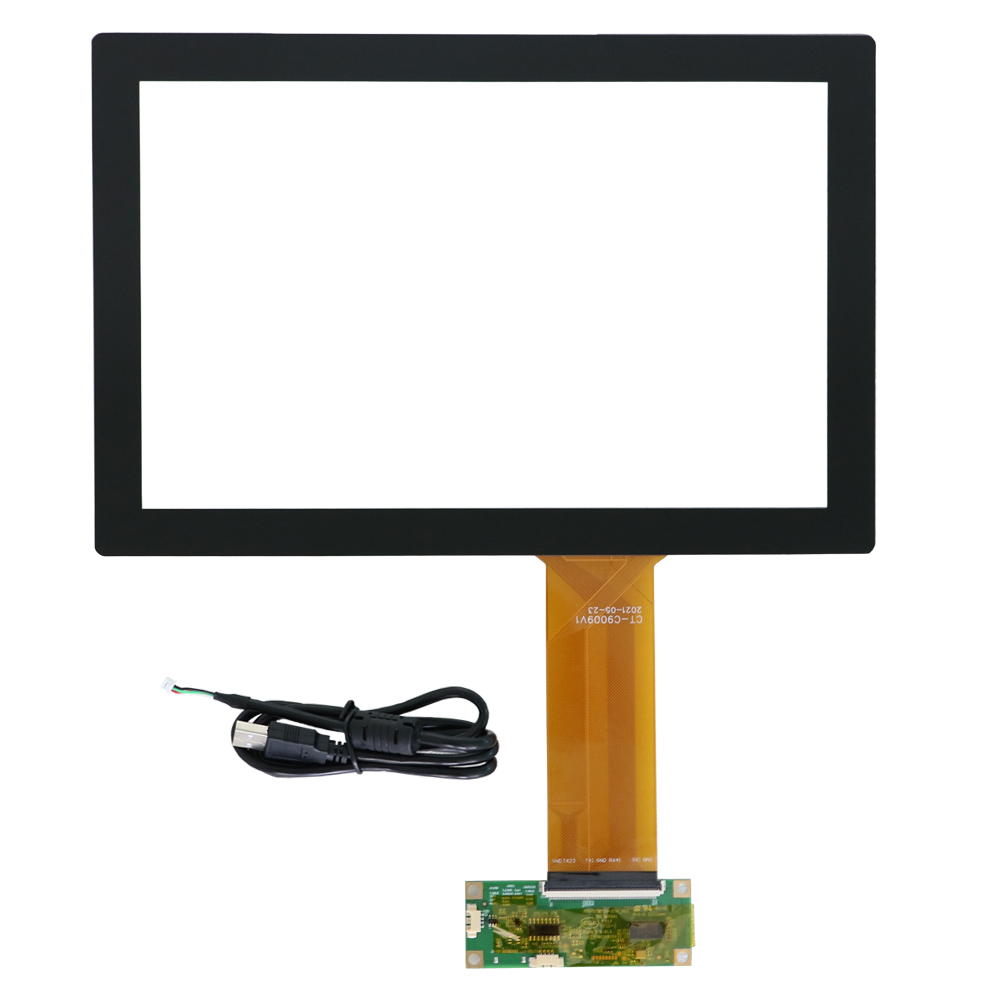 2) Portable professional computing market
Such as PDA products, although up to 90% of products have already adopted touch screen technology. It seems unlikely to achieve growth again, but that is only relative. In terms of absolute quantity, as people's demand for portable products increases. This field will still be the main application field of touch screen technology. Especially after the 5G market matures, touch screen panels must be mainstream equipment on mobile phones.
3) Commercial application and public information inquiry field
For now, Kiosk still occupies a large market space in the entire touch screen field. According to Forrester Research's 2010 survey of major retailers. About 80% of merchandise retailers currently plan to use Kiosk in their stores in 2012. Its current application areas have been well developed. If you can work on the depth. The market prospects are also limitless. Other markets such as monitors and digital cameras also have great demand for touch screen technology.
The Technological Development Direction Of The Custom Capacitive Touchscreen Industry
Its operating trend has been relatively clear. In the future, the development of touch screen technology may develop in the following aspects: First, due to the increasing demand for touch screen products in portable products, multi-function and light weight will be a major trend in the development of touch screen technology. Therefore, the market Demand will increase; second, from the current situation, the larger size of touch screen panels will also be the future development direction; third, the application of multiple environments will promote the development of touch screen technology in the direction of scratch resistance and wear resistance. Therefore, the guidance of automation equipment is a topic that needs to be solved urgently. Fourth, the market's requirements for high light transmittance of touch screen products will be strengthened.
The Rapid Development Of Custom Capacitive Touchscreen Software
In addition, due to the in-depth application of Kiosk, the touch screen software industry will also develop rapidly. With the vigorous development of the Internet, people may have the need to obtain information anytime and anywhere, and enterprises, especially service-oriented enterprises, pay great attention to grasping this demand. The users of touch screens have begun to transform from the surface demand of tree image to practicality. Simple information query can no longer meet the needs of users to improve service quality in a competitive environment. The application range of touch screen technology has begun to develop in depth, focusing on providing service targets with a multi-functional service system to improve their service quality. The service content of various industries is diversified, so the prospects of touch screen software development will be very promising.
The Custom Capacitive Touchscreen Industry Has Unlimited Prospects
For a long time, the IT market has focused on technology rather than tactics, and there are only technologies that cannot be developed in the market. There is no unsellable product. However, with the rapid development of technology, people's application requirements have lagged far behind the development of technology and the introduction of new products. Facing the saturation of the mainstream market. The competition among IT mainstream manufacturers will become more intense. Potential market segments such as touch screens are thriving.
Dingtouch Touch Screen Manufacturer
Dingtouch as a professional touch screen manufacturer with more than 10 years touch screen experience.We are welcome to customize your touch screen .Here are some of our standard product . Such as 7 inch touch screen, 10.1 inch touch screen ,15 inch touch screen,15.6 inch touch screen,17 inch touch screen,17.3 inch touch screen,18.5 inch touch screen,19 inch touch screen,21.5 inch touch screen, 23.6 inch touch screen,23.8 inch touch screen,27 inch touch screen.Contact our team today to buy a capacitive touch screen are best for our retail business needs.
our other one website: www.szdingtouch.com