As the country's economic strength continues to increase, and China's industrial control products continue to introduce new ones, the quality and performance of products have also been recognized to a large extent. We upgrate all aspects of hardware and software constantly . Let us see them on more and more occasions. Industrial LCD screens have also received widespread attention. And everyone will not be unfamiliar with touch screens.Also we install touch screens in many products today. So now, factories are paying more and more attention to the quality of smart industrial touch glass.
Application Of Smart Industrial Touch Glass
With the rapid development of industrial automation, gas station terminals, electricity, smart terminals, and medical equipment. The requirements for industrial computer are also increasing. The relative industrial touch screen market will also usher in rapid development and demand. The future development trend of industrial touch screens is inseparable from these two points. The first is to emphasize high-tech products that have been used in outdoor and medical equipment. The other is a standardized product that emphasizes high cost performance and is used in ATM and POS machines. Therefore, in the future market development, smart industrial touch glass will have very strong potential development prospects.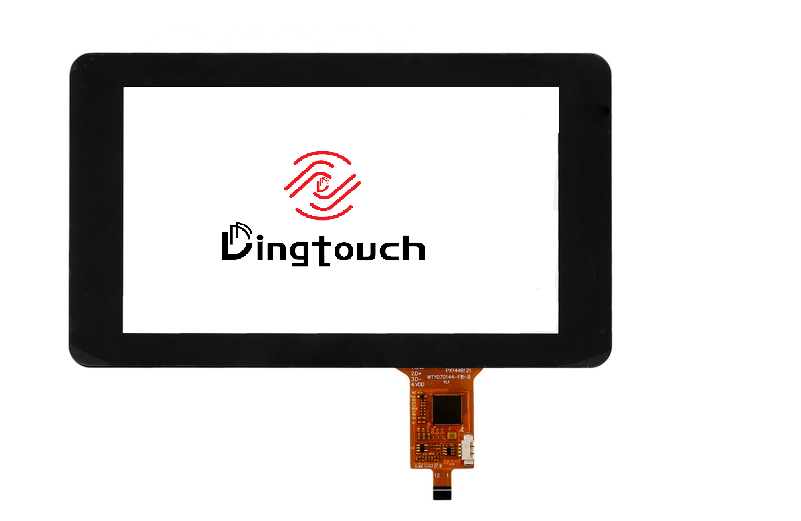 Benefits Of Smart Industrial Touch Glass
The current man-machine interface is no longer a background control interface. It is a symbol of machines and processes. The stable man-machine interface can increase productivity and increase output. Therefore, bringing higher profits. Workers can use the industrial touch screen to perform man-machine operations. Essentially, it improves the productivity of factory workers. Save costs for the production of products. At the same time, it creates more economic profits for the factory.
The factory environment will bring unique challenges to the design of man-machine interfaces and touch screens. The three major challenges include:
1) Waterproof:
Prevent accidental touch caused by water, fingers passing through water droplets, or wet fingers.
2) Immunity:
Provide a seamless touch experience. Prevent accidental touches under extreme interference pulses.
3) Advanced touch technology:
You can wear gloves for operation. And can detect fingers close to the screen.
Dingtouch Touch Panel Manufacturer
Dingtouch as a professional touch screen manufacturer with more than 10 years touch screen experience.We are welcome to customize your touch screen .Here are some of our standard product . Such as 7 inch touch screen, 10.1 inch touch screen ,15 inch touch screen,15.6 inch touch screen,17 inch touch screen,17.3 inch touch screen,18.5 inch touch screen,19 inch touch screen,21.5 inch touch screen, 23.6 inch touch screen,23.8 inch touch screen,27 inch touch screen.Contact our team today to buy a capacitive touch screen are best for our retail business needs.
our other one website: www.szdingtouch.com