Nowcustomized capacitive touchscreen panel are used in many chain tea restaurants in Shenzhen. As a place where the flow of people is concentrated, the layout of touch screen in restaurants has a foundation for the audience. However, It is a brand-new platform for businesses to implement store informatization and launch new media promotion. So today,let us talk about the restaurant uses a customized capacitive touchscreen panel to upgrade the grade.
There Are Generally Three Functions For Arranging A Customized Capacitive Touchscreen Panel In A Restaurant:
1. The dynamic audio and video images of the touch screen can adjust people's emotions. Portray elegance and civilization;
2. The touch screen can be used to promote in-store information to customers. Such as various types of cuisine quotations, special dishes promotion, safety reminders, etc.;
3. Interactive promotion. If you want to order food on it, you can pay for it by yourself.  Also you can use your finger lightly to operate on the touch screen. Moreover, greatly convenient for customers and save restaurant manpower.
However,the catering industry is a service industry. What's more, customer experience is an important factor affecting restaurant business. The use of the capacitive touch screen just meets the customer's informatization needs. The content that can be played is very rich. Contains images, text, videos, etc.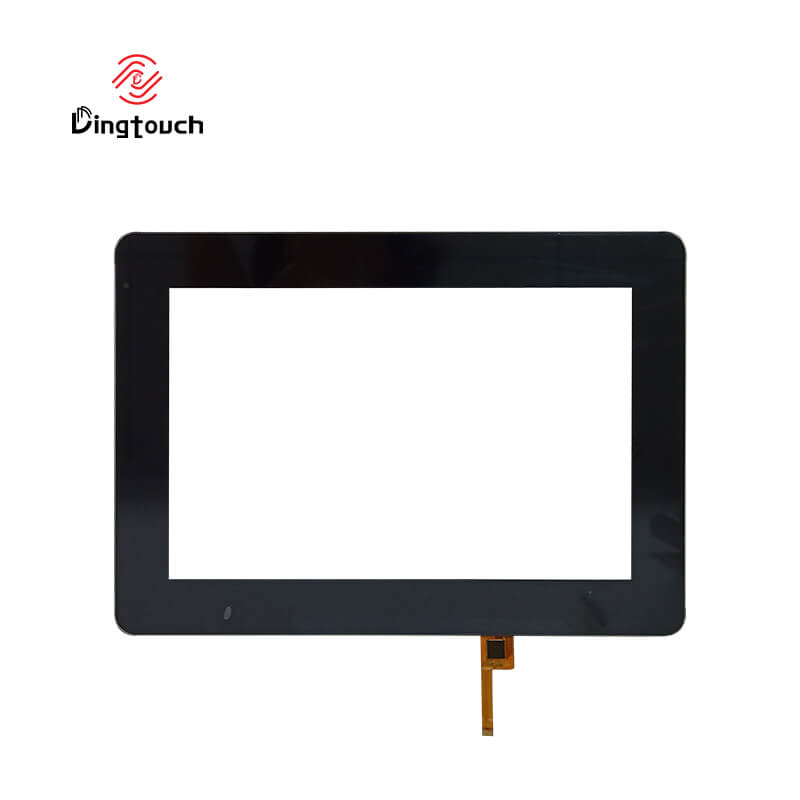 Dingtouch Touch Panel Manufacturer
Dingtouch as a professional touch screen manufacturer with more than 10 years touch screen experience.We are welcome to customize your touch screen .Here are some of our standard product . Such as 7 inch touch screen, 10.1 inch touch screen ,15 inch touch screen,15.6 inch touch screen,17 inch touch screen,17.3 inch touch screen,18.5 inch touch screen,19 inch touch screen,21.5 inch touch screen, 23.6 inch touch screen,23.8 inch touch screen,27 inch touch screen.Contact our team today to buy a capacitive touch screen are best for our retail business needs.
our other one website: www.szdingtouch.com