Capacitive touch screens TP advantages
In the design of capacitive touch screens TP products, performance and cost need to be weighed.
Capacitive touch screens TP just require touch. No pressure is required to generate a signal.
Capacitive touch screens only need to calibrate once after production or do not need to calibrate at all. Resistive techniques, on the other hand, require routine calibration.
The service life of the capacitor solution will also be longer. Because the components in the capacitive touch screen do not need any movement. In resistive touch screens, the ITO film on the upper layer needs to be thin enough to be elastic. in order to bend down to contact the underlying ITO film.
Capacitive technology is superior to resistive technology in terms of optical loss and system power consumption.
The choice of capacitive technology or resistive technology is mainly dependent on the object touching the screen. If it is finger touch, capacitive touch screen is a better choice. If you need a stylus, either plastic or metal. Resistive touchscreens will do the trick. Capacitive touchscreens can also use a stylus. But it requires a special stylus to work with.
Large size touch screen use for surface capacitive type , and its cost is also lower. However, it isn't support the gesture recognition. Inductive capacitive type is mainly used for small and medium-sized touch screens, and can also support gesture recognition.
The capacitive technology is wear-resistant and has a long service life, and the maintenance cost is low when the user uses it. Therefore, it can further reduce the overall operating cost of the manufacturer.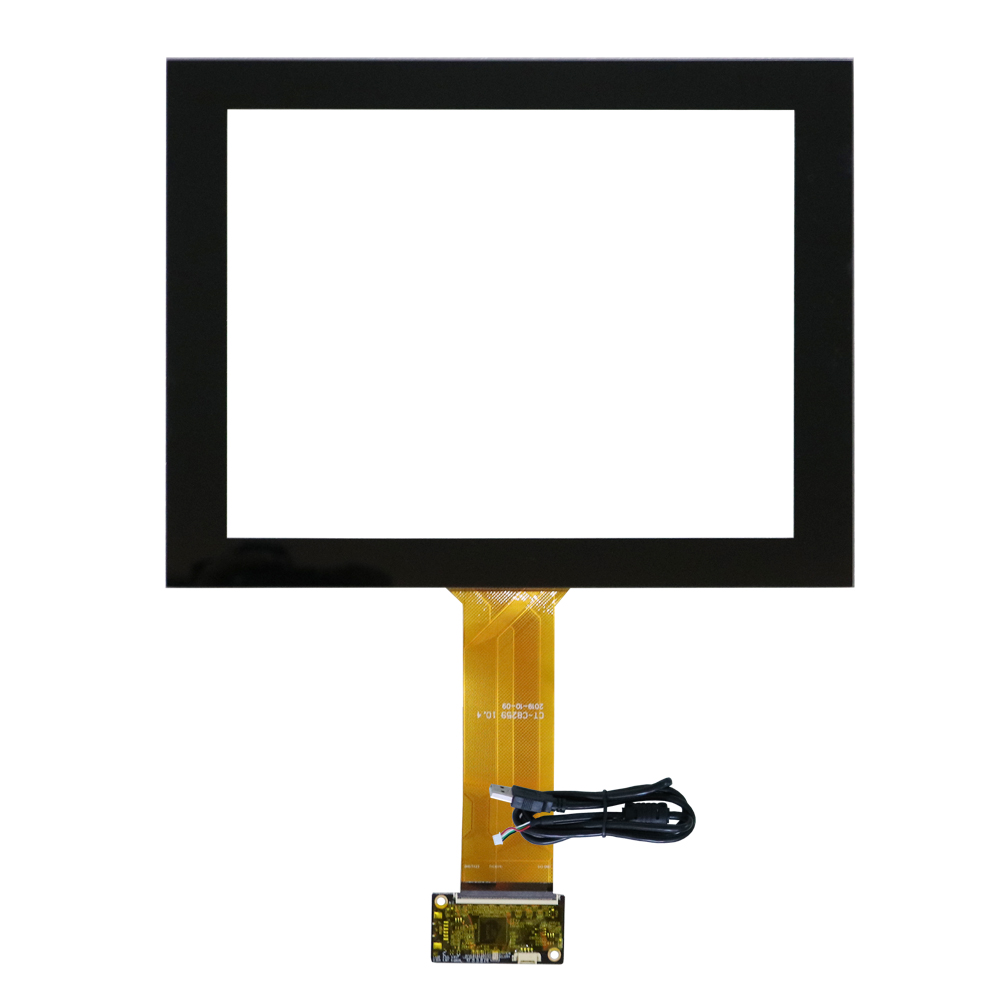 The development trend of capacitive touch screens TP
iPhones and other handheld devices used the capacitive touch screens . Positioning a single-point trajectory / simulating a double-click is its most basic function. The recognition and application of multi-finger gesture operations has become a hot spot in the current market. In portable applications, the user holds the device in one hand and can only operate it with the other hand. Therefore, it is particularly important to recognize multi-finger gesture operations such as grasping/translation, stretching/compressing, rotation, and page turning.
Dingtouch Touch Panel Manufacturer
Dingtouch as a professional touch screen manufacturer with more than 10 years touch screen experience.We are welcome to customize your touch screen .Here are some of our standard product . Such as 7 inch touch screen, 10.1 inch touch screen ,15 inch touch screen,15.6 inch touch screen,17 inch touch screen,17.3 inch touch screen,18.5 inch touch screen,19 inch touch screen,21.5 inch touch screen, 23.6 inch touch screen,23.8 inch touch screen,27 inch touch screen.Contact our team today to buy a capacitive touch screen are best for our retail business needs.
our other one website: www.szdingtouch.com