When some customers come to us for a touch screen. such as 10.1-inch, 5.5-inch, 8-inch, etc. touch screens. We usually ask whether you want an IIC interface or a USB interface touch screen? Some customers know the difference between USB interface and IIC interface, but some customers may not know the difference between them. Today,let us talk about the usb touch panel.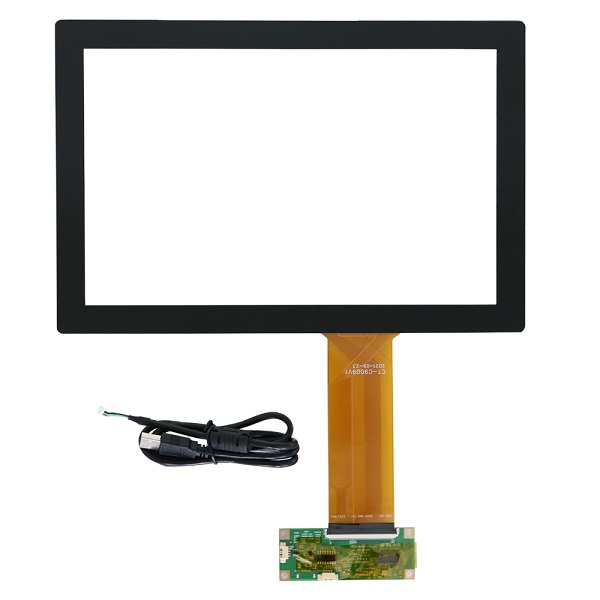 Advantages of USB Touch Screen
The first one is that the USB interface touch screen will be more expensive than the IIC interface. At first,Let alone whether it is more convenient than the IIC interface. But for data transportation, the USB interface is faster than the IIC interface. This is one of the reasons that there is no need to adjust the drive or coordinate points. Plug and play is simple and convenient.Like the big size touch screen, more than 15 inch, we will suggest to choose the usb interface. Because it is very easy to use. However, the usb interface touch screen has also been continuously upgraded over the years. Many chips or control boards are being upgraded. Waterproof, touch with gloves. Also it can still touch normally in a wide temperature environment.
Dingtouch Touch Panel Manufacturer
Dingtouch as a professional touch screen manufacturer with more than 10 years touch screen experience.We are welcome to customize your touch screen .Here are some of our standard product . Such as 7 inch touch screen, 10.1 inch touch screen ,15 inch touch screen,15.6 inch touch screen,17 inch touch screen,17.3 inch touch screen,18.5 inch touch screen,19 inch touch screen,21.5 inch touch screen, 23.6 inch touch screen,23.8 inch touch screen,27 inch touch screen.Contact our team today to buy a capacitive touch screen are best for our retail business needs.
our other one website: www.szdingtouch.com