At present, the main application areas of customization capacitive touch panel are financial industry, education industry, medical industry, transportation industry, hotel and retail industry.
Customization Capacitive Touch Panel Apply In The Financial Industry
Touch screens are used in the financial industry. Can provide the fastest financial consultation, company introduction and other related consultations. A customization capacitive touch panel is added to the banking services, and customers can self-service a series of services such as obtaining queue numbers and business inquiries on the touch screen. It is more convenient to open the bank service process. At the same time, it saves customers' time and improves service efficiency. In other financial industries, remote control can also be achieved. So that there can be connections between financial institutions in different regions. Improve each other's economic interests.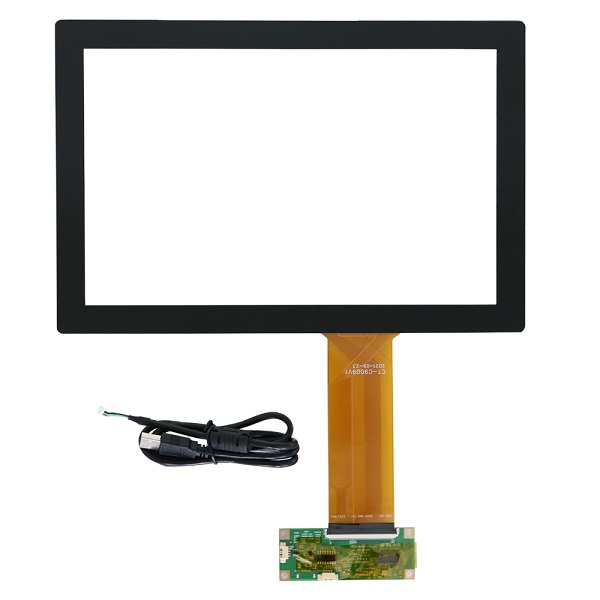 Customization Capacitive Touch Panel Apply In The Education Industry
In the education industry, the main effect of using touch screens is to provide students with rest time. They can learn about domestic and foreign news on the touch screen. Increase students' knowledge of the outside world. And on the play page of the touch screen, you can play the safety education information at any time. Remind students of their safe behaviors. You can also use the touch screen to play campus news. Reduce the volume of newspaper publications. Playing relevant school information on the touch screen will also arouse the attention of students.
Touch Screen Apply In The Transportation Industry
In the transportation industry, my country continues to develop various transportation routes for various transportation centers. For example, relatively large areas such as railways and airports. Even if the touch screen broadcasts passengers' schedule information. You can also pay attention to passenger-related incidents to avoid travel delays. In the playing interface, you can put local travel consultation. Provide information on travel routes and weather conditions to foreign tourists. At the same time, it can also comfort passengers who need to wait.
Dingtouch Pcap Touch Panel Manufacturer
Dingtouch as a professional touch screen manufacturer with more than 10 years touch screen experience.We are welcome to customize your touch screen .Here are some of our standard product . Such as 7 inch touch screen, 10.1 inch touch screen ,15 inch touch screen,15.6 inch touch screen,17 inch touch screen,17.3 inch touch screen,18.5 inch touch screen,19 inch touch screen,21.5 inch touch screen, 23.6 inch touch screen,23.8 inch touch screen,27 inch touch screen.Contact our team today to buy a capacitive touch screen are best for our retail business needs.
our other one website: www.szdingtouch.com