A capacitive touch-screen is not a real screen. but one of the components. Mainly installed above the LCD screen. The capacitive screen is a transparent tempered glass in appearance. Furthermore, the two cannot be compared horizontally. Because they are not the same kind of parts. Now many of our product applications use capacitive touch screens.
The difference between capacitive touch-screen and TFT LCD screen
1) Capacitive touch screen is a kind of touch screen. It is transparent like glass. Doesn't show anything and doesn't glow. Its role is to sense the user's touch operation.
2) TFT screen is the real screen. TFT is the most widely used liquid crystal display material. The TFT LCD screen is a thin-film transistor liquid crystal screen, which is a display screen that does not have the function of sensing touch and can only be used to display images.
Usually both types of screens are used at the same time, and the two are superimposed on top of each other. The TFT LCD screen is responsible for displaying images, while the capacitive touch screen is responsible for sensing user operations.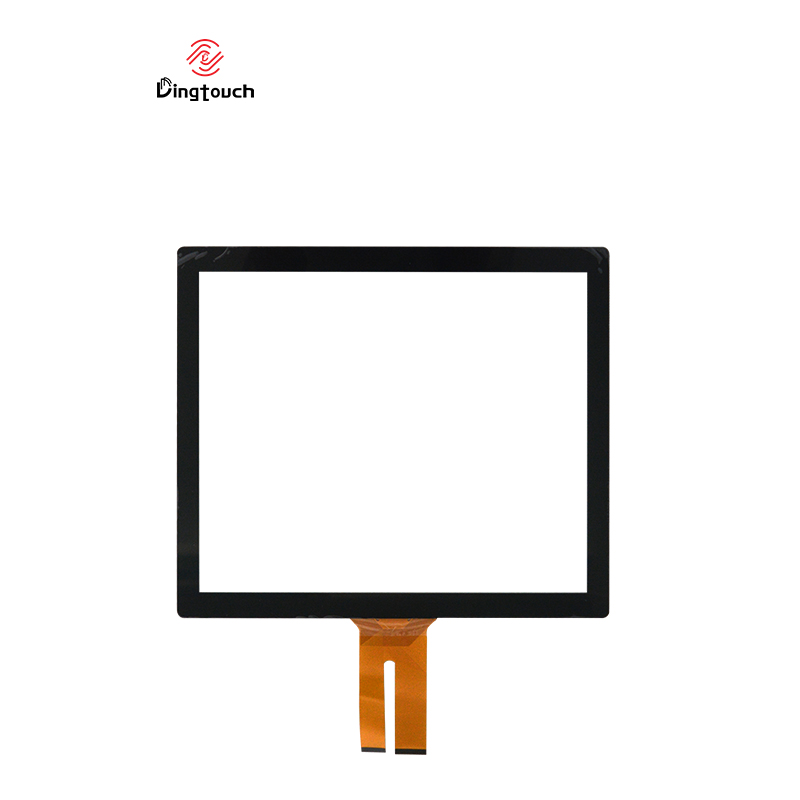 Dingtouch industrial touch panel Manufacturer
Dingtouch as a professional customized touch screen manufacturer with more than 10 years touch screen experience.We are welcome to customize your capacitive touch screen .Here are some of our standard product . Such as 7 inch touch screen, 10.1 inch touch screen ,15 inch touch screen,15.6 inch touch screen,17 inch touch screen,17.3 inch touch screen,18.5 inch touch screen,19 inch touch screen,21.5 inch touch screen, 23.6 inch touch screen,23.8 inch touch screen,27 inch touch screen.Contact our team today to buy a capacitive touch screen are best for our retail business needs.
our other one website: www.szdingtouch.com