(China Touch Screen)Semiconductors
(China Touch Screen )Semiconductors are the source of the rapid development of today's information technology industry. In "Made in China 2025", the semiconductor industry is placed first in the development of a new generation of information technology industry. As the world's largest semiconductor consumer market, China's semiconductor industry is facing unprecedented development opportunities. Only by seizing this time window can we redefine the global market structure. "2021 Shenzhen International Semiconductor Packaging and Testing Technology Conference and Exhibition" . It will be held at the Shenzhen Convention and Exhibition Center from November 17-21, 2021. After years of development, it has become an influential semiconductor industry event at home and abroad. Covers all aspects of semiconductor technology manufacturing, including equipment, design, lithography, integration, materials, processes, manufacturing. And emerging semiconductor technology , silicon material applications.
In addition, senior representatives from major companies and industry experts gathered together to focus on hot topics in the industry to discuss and exchange ideas. Like LEDs, China touch screen,semiconductor materials, and microelectronic mechanical systems. For domestic and overseas manufacturers engaged in integrated circuit design, chip processing, packaging and testing, semiconductor special equipment, semiconductor special materials. And semiconductor discrete devices, enterprises and institutions have built a platform for displaying new achievements and building product brands. Moreover, focusing on the interpretation of industrial policies, summit forums and seminars covering "system innovation, model innovation, technological innovation" . And other content, have an excellent reputation and popularity in the industry.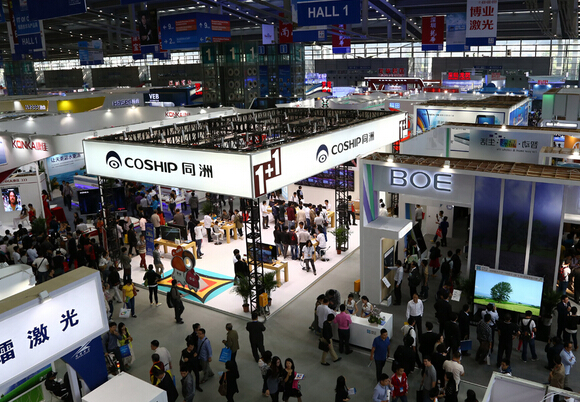 The development of China's semiconductor industry
As the world's largest and most influential annual event in the international semiconductor field. This exhibition will invite Japan, South Korea, the United States, France, the United Kingdom, Germany, Finland, etc. The semiconductor industry giants in the region and mainland China/Hong Kong and Taiwan will jointly discuss and exchange the development of China's semiconductor industry.
This exhibition conforms to the trend of industrial development and serves more than a dozen emerging industry applications. Leading chip semiconductor companies in dozens of emerging application fields, such as AI, autonomous driving, Internet of Things, 5G communications, smart terminals, and smart sensors, smart China touch screen . They will be invited to demonstrate new solutions, promote the effective integration of the semiconductor industry and emerging application markets. However, invite large terminals Enterprise users visit and exchange, lead design, manufacturing, packaging and testing, materials and equipment manufacturers to carry out cooperation and dialogue.  And also create an excellent platform for close cooperation , communication in popular market segments. However, for emerging application end customers, and the semiconductor industry chain.
Provide a powerful platform for cooperation
The "2021 Shenzhen International Semiconductor Packaging and Testing Technology Conference and Exhibition" . It is an important part of the "2021 23rd China International High-tech Achievements Fair (High-tech Fair)".  In addition to the event's own traffic, it also shares the high-tech exhibition from Artificial intelligence, smart home, smart manufacturing, Internet of Things, smart driving, Internet of Vehicles, 5G commercial, 8K ultra-high definition, blockchain technology, new generation information technology, big data, cloud computing, emergency security, photoelectric display and other industry exhibitions . During five day, 451,000 spectators visited the conference on-site to strengthen the construction of the semiconductor industry industrial chain. The rapid development of the industry, and extensive exchanges and cooperation to provide a powerful platform for cooperation.
(China Touch Screen) Benefit
The Hi-Tech Fair has brought good benefits to many companies. More than 60 multinational companies such as Microsoft, IBM, Sony, Qualcomm, Samsung, Hewlett-Packard, Siemens, Toshiba, Oracle, LG, Hitachi, Panasonic, etc. have participated in multiple exhibitions, such as  Tencent, Huawei, Kingdee, iFlytek, Han's Laser, and Cozhou Electronics. Waiting for a large number of outstanding Chinese private enterprises to enter the world from here.
Dingtouch as a professional touch screen manufacturer with more than 10 years touch screen experience.We are welcome to customize your touch screen .Here are some of our standard product . Such as 7 inch touch screen, 10.1 inch touch screen ,15 inch touch screen,15.6 inch touch screen,17 inch touch screen,17.3 inch touch screen,18.5 inch touch screen,19 inch touch screen,21.5 inch touch screen, 23.6 inch touch screen,23.8 inch touch screen,27 inch touch screen.Contact our team today to buy a capacitive touch screen are best for our retail business needs.
our other one website: www.szdingtouch.com