Smart Industrial Touch Panel Has Become An Important "Port" For Human-computer Interaction
Nowadays, smart industrial touch panel have become an important "port" for human-computer interaction. Also It plays an important role in smart homes. Chips, display devices, software and content, functional hardware, etc. are accelerating integration. "Core screen/equipment harmony" has become an inevitable trend of industrial development. Imagine watching a movie in the refrigerator? Can the painting speak? Apply smart industrial touch panel solutions to home appliances such as refrigerators, range hoods, and air purifiers. Build a complete set of smart home scenario solutions together.
Wide Application Of Smart Industrial Touch Panel
People can realize video entertainment, consultation of recipes and online shopping through the touch screen on the refrigerator. They can also control household kitchen appliances, digital products, household appliances and other products through their mobile phones anytime and anywhere. Enjoy more intelligent human-computer interaction. At present, touch screens have also been used in innovative products and solutions such as interactive electronic whiteboards, digital classroom boards, digital blackboards, electronic school bags, digital desk signs and so on. It has broad application prospects in education, business office and other fields.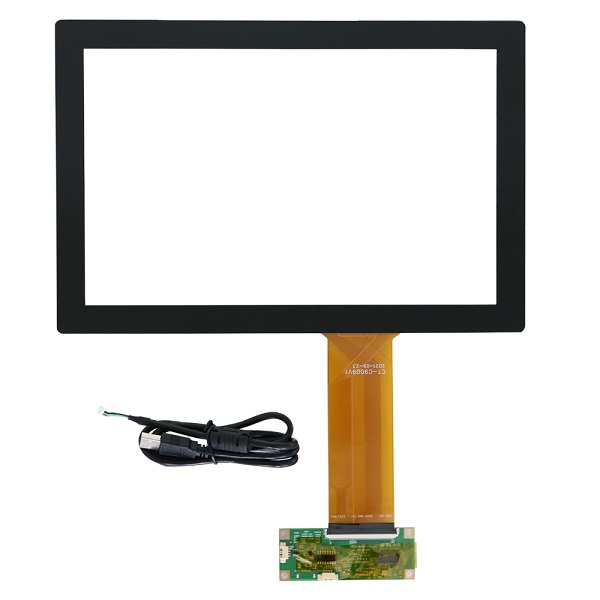 The Future Prospects Of Touch Screens
Since the development strategy of "opening both ends, core breath-holding/equipment, and Internet of Things" was proposed. The current touch screen technology continues to apply innovative technologies and products. Such as the Internet of Things to smart retail, digital art and other fields. What's more, Intelligent transportation, intelligent education, health care, smart home, business office and other fields. Bringing changes to people's better lives. In the future development, we believe that the touch screen field will continue to expand and develop, and penetrate into every product of our lives in an all-round way.
Dingtouch Touch Panel Manufacturer
Dingtouch as a professional touch screen manufacturer with more than 10 years touch screen experience.We are welcome to customize your touch screen .Here are some of our standard product . Such as 7 inch touch screen, 10.1 inch touch screen ,15 inch touch screen,15.6 inch touch screen,17 inch touch screen,17.3 inch touch screen,18.5 inch touch screen,19 inch touch screen,21.5 inch touch screen, 23.6 inch touch screen,23.8 inch touch screen,27 inch touch screen.Contact our team today to buy a capacitive touch screen are best for our retail business needs.
our other one website: www.szdingtouch.com