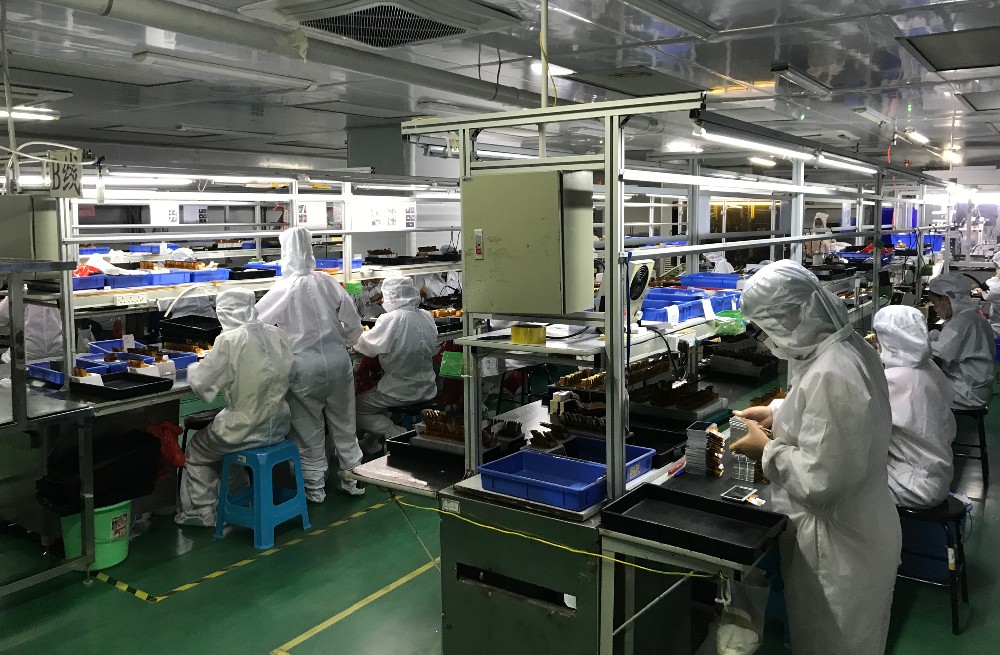 Now there have many company do touch screen business.Many customer will visit the touch screen factory in China before. Because of COVID, they just can find supplier online,can't visit them in China by themselves. So how to choose the best touch screen manufacturer?Today let us talk about it.
Manufacturer Strength
The strength of a touch screen manufacturer can generally be judged by financial resources, production capacity, technical level, management level, sales team and after-sales treatment plan. Generally, many company have company profile,you can get the information area of the factory and the productivity from the above. However,one more importance is whether they can design and production the ITO sensor by themselves or not?Because many small factory will buy the sensor glass from other big factory and then bonding the cover glass by themselves.If you want to find a real manufacturer. You can pay attention to this.
Touch Screen's Product Quality
I think the touch screen's product quality is the most important part for long-term business.Only by selling high quality touch screen can win more steady stream of orders in the future.i believe everyone all understand this truth.Some suppliers can't actually meet the customer's price, but want to win the order.Therefore, they have to use B-grade or C-grade raw materials to produce.In this way, you get a not very high-quality product. Maybe the effect is very good when it is first used. But over time, you may encounter various customer complaints. In addition,try to choose a high-quality touch screen within an acceptable price range.
Independent Research And Development Strength
Whether a touch screen manufacturer has independent research and development capabilities . This is also a key point for everyone to consider it. Because now the update electronic products are very quickly, and only with independent research and development capabilities can go better and further on this road.
After-sales Service
Although if you choose high-quality products, sometimes there will still be some uncontrollable after-sales problems. So it is very important if a touch screen manufacturer can respond to your after-sales problems in the first time .Just like I have some customers who ask me to help contact their suppliers. Because the customer bought the touch screen from them, there have after-sales problem, and then they couldn't be contacted anymore. This kind of indication is to do a one-time business. So when looking for a supplier, you must pay special attention to this.
In conclusion,when you choose a reliable touch screen manufacturer,please pay attention to the Manufacturer strength,product quality,Independent research and development strength, After-sales service.
In conclusion,you can according to your specific requirements to choose the best solution for your pcap touch screen. But you need our recommendation,please contact with us now. [email protected] We will give you some professional suggestion.Dingtouch as a professional touch screen manufacturer with more than 10 years touch screen experience.We are welcome to customize your touch screen .Here are some of our standard product such as 7 inch touch screen, 10.1 inch touch screen ,15 inch touch screen,15.6 inch touch screen,17 inch touch screen,17.3 inch touch screen,18.5 inch touch screen,19 inch touch screen,21.5 inch touch screen, 23.6 inch touch screen,23.8 inch touch screen,27 inch touch screen.Contact our team today to lean what capacitive touch screen are best for our retail business needs.
our other one website: www.szdingtouch.com