15.6 Capacitive Touch Panel For Social Security Self-service Terminal
Recently, we have a Germany customer order 500 pieces of 15.6 capacitive touch panel for social security self-service terminals. Mainly for the convenience of the masses to handle business. So they hope to set up a 24-hour self-service area on the first floor of each administrative service center. People can provide many social security self-service services. Such as printing of participation guarantee certificate, printing of insurance payment vouchers, and selection of community clinics.
The Development of Capacitive Touch Panel For Self-service Terminal Service
With the strengthening of globalization and the acceleration of my country's informatization construction. The demand for production and service efficiency in various industries has continued to increase. Such as aviation, retail and many other industries and fields.
Especially with the rapid development of the banking and telecommunications industries, the rapid construction of business outlets. And the continuous improvement of major industry services and informatization construction levels. So the demand for self-service terminals is rapidly increasing.
The 15.6 capacitive touch panel for self-service terminal is based on the system design concept of "24-hour self-service". It can alleviate the problem as below:
Excessive traffic in traditional business halls
Make up for the shortcomings of the original business hours
Avoid the troubles of customers handling business in the business hall
Make customers feel Easy
Convenient and considerate service
The self-service terminal of the business hall is an extension and supplement to the service of the business hall.
Users in the financial industry can perform account inquiries, self-service transfers, statement printing, re-posting, and self-service loss reporting services. What's more, users in the communications industry can perform self-service mobile phone shutdown (return) and phone bill inquiries. By entering their phone number through the terminal Printing, payment, invoice printing, caller ID, GPRS and other basic services are opened and closed. You can also purchase mobile phone cards and password recharge receipts. Through value-added development, other value-added services such as commodity purchase can also be realized through supporting equipment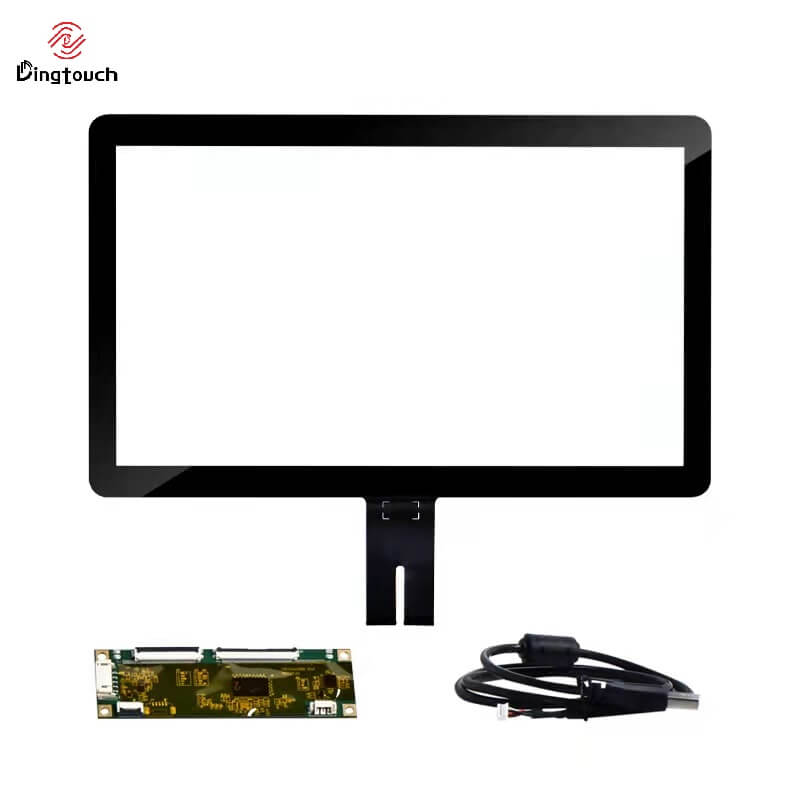 What is Benefit of 15.6 Capacitive Touch Panel for Self-service Terminal?
Reduce Cost
As the small company, there are some financial disadvantages.So if there install a 15.6 capacitive touch panel for self-service Terminal, you don't need some many work to serve customer. It only needs someone to monitor the normal operation of the self-service terminal. However it assist in dealing with the customer's questions about the use of the equipment. In other words,you will save the labor costs.
Meet Customer;s Need
The benefit of provide capacitive touch panel self-service terminal is can meet different customer's needs.Some of customers like to deal with their private information by themselves.So if have self-service terminal, they can do it on the machine by themselves.
Minimize customer waiting time
Waiting in line is a negative experience for customers, it will leave a bad impression on customers, and may lose some customers. The use of touch screen self-service terminal checkout can effectively reduce the waiting time of customers in line. Save time for customers and provide work efficiency.
Attract more customers
Enterprises use high-tech touch-screen self-service terminals to save customers time and improve efficiency, which will attract some customers who do things with high efficiency.
Dingtouch Touch Screen Manufacturer
Dingtouch as a professional touch screen manufacturer with more than 10 years touch screen experience.We are welcome to customize your touch screen .Here are some of our standard product . Such as 7 inch touch screen, 10.1 inch touch screen ,15 inch touch screen,15.6 inch touch screen,17 inch touch screen,17.3 inch touch screen,18.5 inch touch screen,19 inch touch screen,21.5 inch touch screen, 23.6 inch touch screen,23.8 inch touch screen,27 inch touch screen.Contact our team today to buy a capacitive touch screen are best for our retail business needs.
our other one website: www.szdingtouch.com