Industrial touch screens are usb capacitive touchscreens used in industrial control. It has perfect performance in all aspects. It has the performance of a common touch screen in the market. Also it is different from the ordinary touch screen. Most industrial touch screens are high-performance solutions for industrial product selection. Most of them are specially customized for the industrial control field. It can meet the needs of various harsh environments.
Features Of Industrial Usb Capacitive Touchscreens:
With the development of technology, more and more products now use touch screens. Many industrial products have also begun to use low-cost ordinary touch screens. The market for ordinary touch screens has also undergone tremendous changes. People began to prefer more user-friendly products with touch controls. Therefore, products with touch screen function will be the future trend.
In fact, industrial touch screens and ordinary touch screens have always been complementary and inseparable. They have their own application areas, but they influence and promote each other, reflecting the progress of science and technology.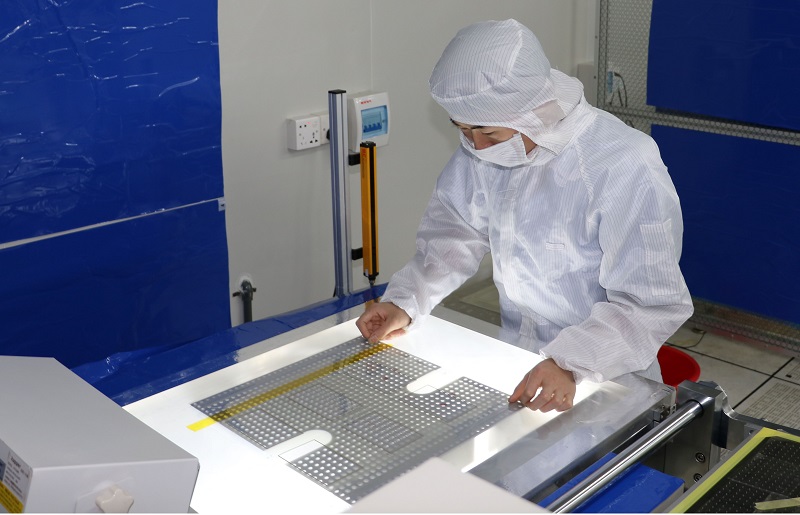 Application Areas Of Industrial USB Capacitive Touchscreens:
We can use the industrial touch screen embed in the machine, cabinet or placed on the console. Do man-machine display operation interface.
Used in telecommunications, electric power, multimedia, national defense, automation equipment, manufacturing and other fields. Leading numbers are used as man-machine interface, client, PLC and POS communication and control terminals.
The digital hospital serves as a bedside service terminal and an outpatient terminal. Improve the service and management level of the hospital.
Use media (advertising) players or query terminals in public places such as banks, shopping malls, hotels, railway stations, buses, subway stations, and parks.
The home service terminals use high-end communities . Realize intercom, message, cost inquiry, product ordering, household appliances management, temperature and humidity control, etc.
Dingtouch Customization Capacitive Touch Screens Manufacturer
Dingtouch as a professional touch screen manufacturer with more than 10 years touch screen experience.We are welcome to customize your touch screen .Here are some of our standard product . Such as 7 inch touch screen, 10.1 inch touch screen ,15 inch touch screen,15.6 inch touch screen,17 inch touch screen,17.3 inch touch screen,18.5 inch touch screen,19 inch touch screen,21.5 inch touch screen, 23.6 inch touch screen,23.8 inch touch screen,27 inch touch screen.Contact our team today to buy a capacitive touch screen are best for our retail business needs.
our other one website: www.szdingtouch.com