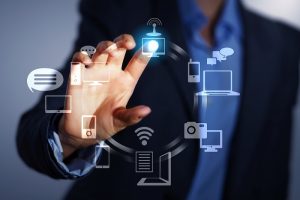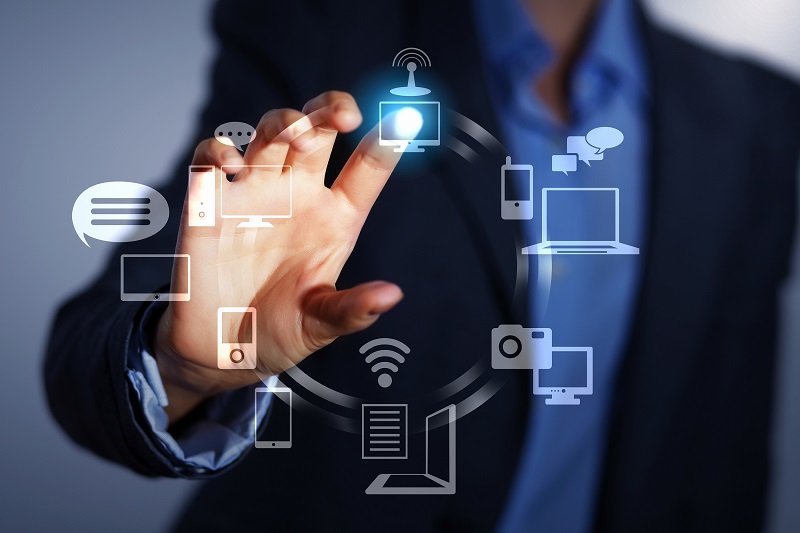 When customizing the touch screen, our engineers will provide a lot of suggestions. Touch Panel, also known as "touch screen" and "touch panel", is an inductive liquid crystal display device that can receive input signals such as contacts. When the graphic buttons on the screen are touched, the The tactile feedback system can drive various connected devices according to pre-programmed programs .Also can be used to replace mechanical button panels, and use liquid crystal display screens to create dynamic audio and video effects. Touch screens mainly include capacitive touch screens, resistive touch screens, acoustic wave touch screens, infrared touch screens and so on. Product engineers and capacitive engineers use certain criteria to select the correct capacitive touch screen for their products. Usually, they will choose a touch screen solution based on the application, aesthetics, etc. required to manufacture custom touch screen components and products. The various features and advantages of each touch screen solution also help product designers and engineers determine which solution to use for their products. Factors to consider when choosing a capacitive touch screen solution for your product include:
Intended use of the product
Product use environment
The aesthetic value of touch screen
Let's discuss how to choose the right touch screen for your product for more information.
Consider the intended use of the touch screen solution
Touch screens can be used in many products, so knowing which touch screen solution is more suitable for each application will know that product designers and engineers choose the right touch screen for their project. For example, if your product is a medical device or instrument, then you should choose a medical-grade touch screen. Medical electronic products need to use medical touch screen. Because they can be light in weight, they support touched with water and gloves, the touch effect is good, and they are not disturbed. And also the raw materials of touch screen can reach CE and ROHS standards.  These characteristics of the medical-grade touch screen make it very suitable for use in portable small medical electronic products .Or  even more medical equipment in medical operating rooms. In fact, the medical touch screen is very suitable for medical electronic products. It can also do anti-glare and anti-fingerprint functions. This avoids the impact of strong light on the touch screen during surgery. With the anti-glare effect, medical staff can be more clear Seeing any data in the touch screen.  You can treat the patient more attentively.
Consider the use environment of the touch screen solution
The need for touch screens in various environments means that certain products will require touch screens that can withstand harsh conditions. Different touch screen solutions can correspond to different application environments. So engineers should keep these considerations in mind when choosing a suitable touch screen solution for their products.
Some products need the touch screen can support the water environment. Then we will suggest you choose a touch screen solution that supports water touch. The correct design and choice of chip scheme will support your touch screen with water touch. Especially when touch screen used in outdoors, it sometimes rains, or when it is used on medical equipment, it sometimes has blood. So choosing the right touch screen chip solution is extremely important. If your product apply in these harsh environments. Such as sunlight and ultraviolet rays, dust, extreme humidity or extreme temperature. You should consider using a more stable and high-quality chip solution, such as EETI or Cypress solution.
First of all, if the touch screen exposed to sunlight and ultraviolet raysty. Then we will recommend you to do anti-glare treatment. In addition, you can also make a touch screen and optically bind your display screen .So that you can operate the touch screen more clearly. Then we need to work normally in a relatively harsh environment.So we need to choose a more stable chip solution. Then it can withstand the test of various harsh environments. Therefore, the use of more powerful touch screen chip solutions can withstand harsh application environments. Such as oil and gas equipment, self-service kiosks, food processing plant machinery, and vending machines.
Consider the aesthetic value of touch screen solution
As a touch screen manufacturer, we have a series of standard touch screens. However, if you want to add your company's logo, then you need to customize the touch screen. In fact, if you want to make your touch screen more novel and unique, you will generally do custom touch screens. For example, You can add your company's logo on the touch screen.Because this is also can promote your company's influence. In this way, the look and feel of your finished product will gain a greater competitive advantage than its counterparts using standard touch screens. We will listen patiently to all your detailed requirements for customized touch screens. We will try our best to meet all your requirements. If we have a better proposal, we will recommend it to you immediately. And will promptly communicate with you whether to adopt the proposal.
Product designers and engineers, as well as electronic designers and engineers, have multiple touch screen solutions to choose from, and then create their products. The precautions to keep in mind include the advantages and disadvantages of each touch screen solution, the intended use of the product, the use environment of the product, and the aesthetic design of the touch screen. Of course, designers and engineers want a durable and responsive touch screens , so people will very enjoy using their products.
Send us inquiry!